Description
Developed specifically for those looking to photograph the night sky, the Canon EOS Ra is a modified version of the original EOS R that incorporates an optical IR cut filter in front of the sensor for photographing distant nebulae and other astronomical phenomena with utmost clarity. By updating the EOS R's design with a dedicated filter, the EOS Ra provides approximately 4x improved transmission and sensitivity to H-alpha (656.28nm) wavelengths for depicting nebulae and other subjects without unwanted infrared contamination for greater color neutrality. Additionally, a 30x live view magnification setting has also been added for improved focusing precision on distant subjects when working with either the EVF or rear LCD. Beyond these couple distinctions, the EOS Ra and EOS R feature the same set of core features to produce high resolution, well-detailed imagery.
Capture the full beauty of the night sky
The EOS Ra features a new IR filter array in front of the sensor, which enables four times as much Hydrogen Alpha light to be transmitted, compared to the normal EOS R. This enables the camera to capture the distinct reddish color of the nebula.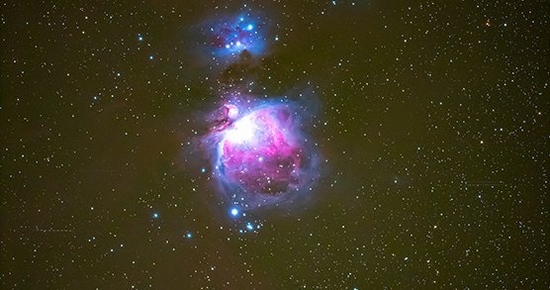 Orion Nebula
f/2.8 | ISO 3200 | 61''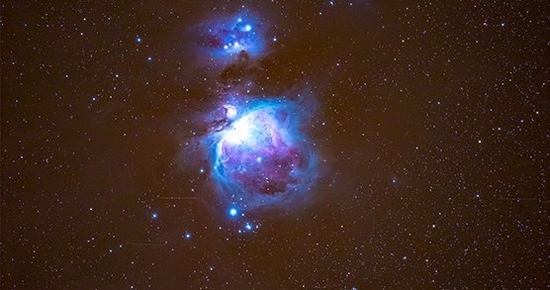 Orion Nebula
f/2.8 | ISO 3200 | 59''
The EOS Ra features a high-resolution 30.3MP full-frame CMOS sensor along with a DIGIC 8 image processor. The combination of these technologies offers a wide sensitivity range up to a native ISO 40000, fast continuous shooting to 8 fps, and UHD 4K30 video recording. In addition to imaging, the sensor also facilitates an advanced Dual Pixel CMOS AF system, which uses 5655 selectable points for quickly and accurately acquiring focus. This focusing system is also sensitive down to EV -6 for working in impressively dark conditions. The AF system is also perfectly matched to the UHD 4K video recording capabilities, which are also rounded out by Movie Digital IS to minimize camera shake, built-in Canon Log gamma for a greater dynamic range, and 4K 10-bit 4:2:2 output over HDMI for even greater color control.
The EOS Ra is the perfect camera for capturing a variety of Astro images. Explore the depths of the Universe and discover hidden colors in the night sky. Take a look at what you can capture with the compact and powerful, EOS Ra.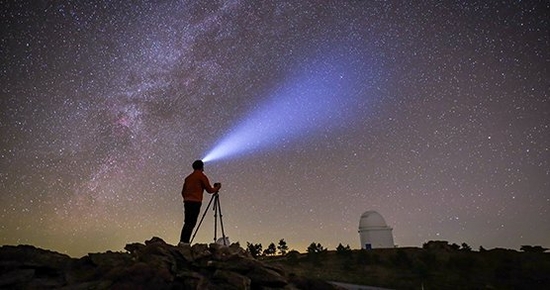 Milky Way
f/2.8 | ISO 3200 | 30''
Shoot 4K video and 4K timelapse sequences of the night sky using the EOS Ra and take advantage of incredible levels grading possibilities from 10bit Canon Log.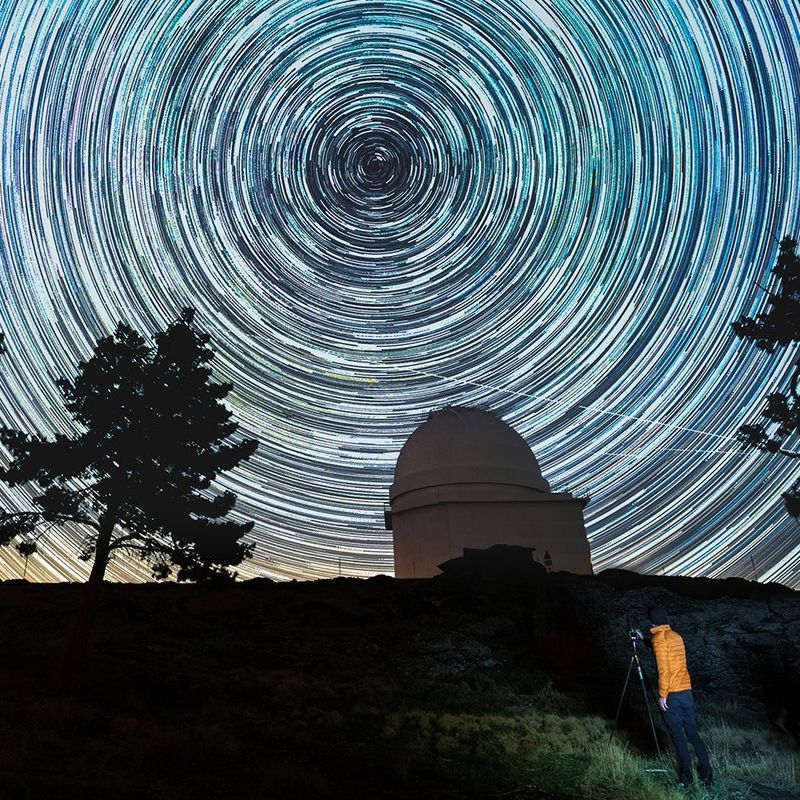 Beyond the performance attributes, this camera has been designed from the ground up and features a high-resolution 3.69m-dot OLED electronic viewfinder for clear and bright eye-level viewing. Conversely, a rear 3.15″ 2.1m-dot LCD touchscreen is also featured and has a swivel design to suit working from high and low angles. Also catering to the tactile cravings is a Multi-Function bar, which is customizable for intuitively adjusting shooting settings. And as a camera built to withstand the toughest environments, the magnesium alloy body is dust and moisture-sealed.
Based on the EOS R, the EOS Ra is an astrophotography-dedicated camera that differs from its general-use sibling in a number of ways to better enable photographing the night sky:
An optical IR cut filter has been placed in front of the CMOS sensor to allow specific transmission characteristics to better enable capturing nebulae and distant galaxies that emit light at the H-alpha wavelength, or 656.28nm. By filtering at this spectrum, 4x improved transmission allows more accurate photography of reddish, diffuse nebulae and other astronomical phenomena in a clearer, more brilliant manner, void of the IR attenuation associated with traditional hot mirrors and other IR-blocking technologies on most cameras.
High-magnification viewing of 30x and 5x is possible using either the rear vari-angle LCD or OLED EVF for clearer, more precise focusing on small and distant subjects, such as stars.
The same white balance presets remain as the standard EOS R; however color reproduction and accuracy may vary depending on lighting conditions and the resulting images may take on a reddish cast. As such, the EOS Ra is not recommended for general photography applications.
Wherever you are, connect the EOS Ra to your smartphone for remote shooting and image review. Become part of the astrophotography community by sharing your best skyscapes and space discoveries via the Canon Camera Connect app.