Description
Canon EOS C70 RF Mount + Adapter EF-EOS R 0.71x + 128GB SD Card + RF 50MM Lens – Cinema Camera Kit. Incorporating key Cinema EOS video tools in a mirrorless- style body, the Canon EOS C70 Cinema Camera features a Super35 DGO (Dual Gain Output) sensor for capturing nuanced images with up to 16+ stops of high dynamic range. The innovative DGO system combines two separate gain readings for each photodiode on the sensor, emphasizing saturation in bright areas of your image and lowering noise in darker areas. Video resolutions include DCI 4K capture at rates ranging from 23.98 to 60 fps, plus high-speed options up to 120 fps in UHD 4K and 180 fps in cropped 2K.
Pro video functions include unlimited video recording, Dual Pixel CMOS AF autofocus control, a motorized ND filter wheel tucked into the shallower RF-mount flange depth, a BNC timecode input/output connector, and built-in dual mini-XLR audio inputs. The EOS C70 is also the first Cinema EOS camera with an RF mount that enables you to use Canon's line of fast, reliable RF lenses with advanced coatings and image stabilization.
This lightweight cine camera also incorporates a 3.5″ Direct Touch Control LCD panel for quick, easy setting changes, and both auto-ISO and auto-gain functions for on-the-go adjustments to changing light levels.
The EOS C70 Cinema Camera fits into your C300 Mk III workflow as a B camera, as an upgrade for C200 or C100 users, or as an alternative for EOS R owners who are shooting an increasing amount of video. Its touchscreen LCD panel speeds your workflow by enabling you to turn functions on and off directly from the touchscreen; no need to spend time going into multiple menus via a combination of control buttons and jog wheels. Power the EOS C70 using a BPA-60 or BPA-30 battery or the included AC power adapter.
To provide greater flexibility in lens choices, the EOS C70 camera is also compatible with the separately available EF-EOS R 0.71X EF to RF lens mount adapter. This adapter converts your full-frame lenses to Super35 format while also providing a handy aperture speed boost of around one stop. The EF adapter passes all the EF lens data through the RF mount, providing full Dual-Pixel Auto Focus and metadata information for select lenses. The EOS C70 is also the first Canon EOS cinema camera to feature the EOS iTR AF X autofocus function, which uses a head-tracking algorithm developed with deep-learning technology for improved distance measuring and tracking reliability.
This digital cine camera records up to DCI 4K resolution video to dual slots using widely available and more affordable SD cards. High frame rates can be recorded in 4K up to 120 fps and up to 180 fps in a 2K cropped Super16 mode. Codec options include Canon's XF-AVC, XF-AVC Intra, and XF-AVC Long GOP, providing up to 10-bit, 4:2:2 DCI 4K images with reduced storage requirements. To boost your post-production workflow, the flexible EOS C70 supports both proxy recording rates and simultaneous recording in different formats, including 4K/HD and XF-AVC/MP4 options. The EOS C70 can also capture still images to SD cart slot B when on standby in select video modes.
For greater flexibility during post-production, this camera also offers Canon's Log 2 and Log 3 gamma modes, both of which provide an expanded dynamic range with excellent tonal reproduction for highlights and in low-light areas of your images. The EOS C70 also supports .cube 3D LUTs so you can get the most accurate color reproduction on both the LCD and your external viewing monitors.
This cinema camera features one HDMI Type-A output, a BNC timecode input/output, and a USB Type-C port for control or linking to an external Wi-Fi adapter for streaming. It supports up to 4-channel audio using dual mini-XLR ports, an internal stereo mic, and a 3.5mm mic input. The EOS C70 body comes with a detachable handle unit, a mic holder, a shoulder strap, one BPA-30 battery, a battery charger, an AC adapter with a power cord, and a port cap.
Firmware Updates
Update v1.0.1.1
Firmware update v1.0.1.1 adds several attributes designed to improve workflow and customized settings and to expand the choice of compatible lenses. New choices shared with other Canon cameras include the BT.709 gamma option and the ability to name custom picture files with up to 16-character titles. C70-specific attributes include an HDMI View Assist Function, improved autofocus performance that includes a "Whole Area" option, and enhanced performance with the EF-EOS R 0.71x adapter. The range of lenses compatible with the Canon C70 has expanded to include EF-mount 16-35, 24-105, and 70-200mm zoom options.
Exceptional Image Quality
Canon Super35 Dual Gain Output (DGO) Sensor
Canon's next-generation Super35 Dual Gain Output (DGO) Sensor offers a dynamic range of up to 16+ stops and includes Canon's exclusive Dual Pixel CMOS Autofocus technology. The DGO Sensor generates a high dynamic range and maintains low-noise levels by reading out each pixel with different gains. It combines images using pixels shot with a saturation-prioritizing amplifier for bright areas, and a lower-noise, noise-prioritizing amplifier for darker areas.
DIG!C DV7 Image Processor
Canon's DIG!C DV7 image processor takes the extensive raw information captured from the imaging sensor and processes it for output. The DiG!C engine is also the driving force behind features such as high frame rate recording, Dual Gain Output (DGO) Sensor, Dual Pixel Autofocus, HDR (PQ) output, Electronic Image Stabilization, and proxy recording.
Canon Log 2 and 3; PQ and HLG Recording
The EOS C70 supports both the full dynamic range Canon Log 2 and the more workflow-friendly Canon Log 3 gamma. Canon Log formats are designed to reproduce the entire tonal range of its CMOS image sensor. Turn to a log post-production workflow when you're seeking a higher dynamic range, improved highlights and shadow retention, and increased grading flexibility. Note that while Canon Log 2 offers the largest dynamic range and image detail, the most post-production flexibility, and the full dynamic range of the sensor, it typically will require more time spent in color correction.
For users seeking most of the benefits of a log workflow but with reduced turnaround times, choose the Canon Log 3 alternative with only a slightly reduced dynamic range of 14 stops.
Highly Adaptable Shooting Style
RF Lens Mount
A built-in RF lens mount lends the EOS C70 compatibility with Canon's expanding line of high-performance RF-mount lenses. With a short flange distance, the RF mount helps to noticeably reduce the camera body's depth, resulting in a more compact design.
EF Lens Compatibility with Optional Adapter
The optional EF-EOS R 0.71X EF to RF lens adapter converts a full-frame lens to Super35 format while boosting the aperture speed by an average of one stop. The EF adapter passes EF lens data through the RF mount, providing full Dual-Pixel Autofocus and metadata information for select lenses.
Additional compatible adapters include the EF-EOS R Canon Mount, Canon Control Ring Mount, Drop-In Circular Polarizer Filter Mount, and Drop-In Variable ND Filter Mount adapters.
Direct Touch Control
The EOS C70 features Direct Touch Control, enabling you to quickly and easily access your favorite menu settings through the fully rotatable LCD screen. Simply touch the 3.5″ screen to start/stop recording, set ISO/Gain, color temperature, and iris, and to access other critical settings. Recording settings that are located in different menus can now be controlled with one hand, enabling on-the-spot changes even while operating the camera with one hand.
9 x 16 Vertical Capture
Use the 1/4″-20 tripod thread built into the grip to position the EOS C70 for vertical use when capturing images for digital signage or mobile device use. For easier viewing, the user interface can also be switched for vertical use.
Professional Design Features
Compact Design
The compact EOS C70 features a lightweight design with a built-in ergonomic grip. This smallest of the EOS bodies has two top shoe mounts and comes with a detachable handle and a mic holder.
Mini-XLR Audio Inputs
Two mini-XLR inputs with phantom power and manual control dials provide professional audio recording options for the EOS C70.
Built-In ND Filters
Designed specifically for the EOS C70's short flange distance, a thin motorized ND filter unit enables users to quickly select up to 10 stops of neutral density – an especially handy feature for ENG shooters or when shooting in quickly changing lighting conditions.
Timecode Input/Output
A BNC connector on the front of the EOS C70 enables users to input and output timecode, making synching on multicamera shoots easier.
Dual Pixel CMOS Autofocus with Touch AF and Face Detection
Another innovative EOS C70 feature is the Dual Pixel CMOS AF Technology, which uses each pixel on the CMOS sensor for both focus detection and image information, resulting in precision focusing and optimal image quality. The EOS C70 is also the first Cinema EOS camera to feature the EOS iTR AF X autofocus function featuring a head-detection algorithm developed using deep-learning technology. In Face Detection mode, this algorithm helps to improve distance measuring and tracking reliability, even when a subject turns their head to the side or back.
The EOS C70 also features the innovative Dual Pixel Focus Guide, which provides both front- and back-focus information to let users know where to set the focus during manual pulls.
EIS with Coordinated Control
To smooth out handheld shots, EOS C70 is the first Cinema EOS camera to offer enhanced image stabilization with coordinated control. When used with an RF-mount lens and the EOS C70's electronic IS, coordinated control optimizes hand-shake correction for even greater vibration reduction than that obtained with an EF-mount lens and electronic IS.
When working in the 2K format, the EOS C70's Super16 Digital IS improves performance by using the peripheral area around the center of the 4K sensor to stabilize the image.
Auto ISO/Gain Control
In another first for the Cinema EOS line, the EOS C70 can automatically adjust ISO and Gain Control using the DGO (dual gain output) to change gain smoothly, enabling users to concentrate on their framing instead of their aperture control when moving between locations with notable changes in light levels.
RC-V100 Support and LANC Compatible
The EOS C70 body's remote LANC terminal enables remote control using the optional Canon RC-V100 unit. The RC-V100 provides full access to key functions like start/stop, shutter/gain adjustments, focus/iris/zoom settings, display settings, white balance, black gamma, and more.
Advanced Workflow Optimization
Dual SD Card Slots / Multiple Recording Options
Dual SD card slots on the EOS C70 enable simultaneous recording in different formats including 4K/HD and XF-AVC/MP4 options. The EOS C70 can also capture still photos when on standby in select video modes.
Standard and High Frame Rate to 4K 120p
With its new chip design and DIG!C DV7 processor, the EOS C70 is capable of both standard rates ranging from 23.98 to 60pfs and ultra-high frame rates. Capture video at frame rates up to 120 fps in 4K and up to 180 fps in the 2K crop mode. Dual Pixel AF is supported by the EOS C70 even at high frame rates, keeping your focus even when used on a gimbal or drone.
Canon C70 is the first EOS Cinema camera that is compatible with any RF lens from the Canon EOS R system. It combines groundbreaking 4K sensor design, high-performance in-body Image Stabilisation and intelligent autofocus in a body that's smaller than the Canon EOS C200.
The RF mount adds 12-pin communication for high-speed data transfer between the camera and the lens, which enables faster autofocus and the addition of a new Combination IS system. In this Combination IS system, the electronic IS of the camera and the optical IS of an RF lens work co-operatively to give a greater level of image stabilisation.
RF lenses share the same large 54mm internal diameter as EF lenses, but at just 20mm, the flange distance from the mount to the camera sensor is less than half the distance required by the EF mount. 
Super35 Dual Gain Output (DGO) Sensor
Canon Log 2, 3, PQ & HLG Recording
4K 120p, 2K Crop 180p HDR Capture
RF Lens Mount / EF Mount with Adapter
Canon C70 is the next-generation Cinema EOS camera for professional filmmakers and content creators. Ideal for handheld solo recording.
Canon Mount Adapter EF-EOS R 0.71x
The Canon Mount Adapter EF-EOS R 0.71x permits attaching EF-mount lenses to RF-mount cine and mirrorless cameras. Intended for cameras featuring a Super35 sensor size, this adapter also incorporates an optical system to increase the effective angle of view by 0.71x, reducing the effects of a full-frame to Super35 crop factor and increasing the maximum aperture performance by one stop.
Electric contacts are also incorporated into the adapter's design and maintain full communication between the camera and lens, as well as support metadata transmission and use of Dual Pixel AF with select Canon EF lenses. The adapter directly attaches to RF-mount camera bodies, and four screws and a split locking collar are included for a more secure attachment.
SanDisk 128GB 300MB/s Extreme Pro SD Card SDXC C10
For super-fast continuous burst mode shots, maximum post-production workflow efficiency, and high-performance video recording, get SanDisk Extreme PRO SDHC and SDXC UHS-II cards. The high-performance SDHC and SDXC memory cards boast shot speeds up to 260MB/s (1733X) and transfer speeds up to 300MB/s (2000X). UHS Speed Class 3 (U3) supports 32GB to 128GB of Full HD and cinema-quality 4K video recording. Optimized for cameras that support the new UHS-II standard, SanDisk Extreme PRO SDHC and SDXC UHS-II cards deliver the uncompromising results that professional photographers demand.
Canon RF 50mm f/1.8 STM Lens
Compact, lightweight, and close-focusing, the Canon RF 50mm f/1.8 STM is a sleek normal-length prime offering a classic, versatile field of view and an especially compact design. An ideal lens for every day, walkaround shooting, this 50mm f/1.8 is characterized by its bright design for available light shooting and apt depth of field control. The optical design incorporates one aspherical element, which reduces spherical aberrations and distortion, and also sports a Super Spectra coating to minimize flare and ghosting for improved contrast and color accuracy. Also, an STM motor affords impressively quiet and smooth autofocus performance and full-time manual focus override. Additionally, a configurable Control Ring lets you adjust exposure settings, including ISO, aperture, and exposure compensation, from the lens itself.
Specifications
4K/120fps

Super 35mm CMOS sensor with low noise

Dual Gain Output

16+ stops of dynamic range

RF Mount

Enhanced imaging system platform

4K (4:2:2 10-bit)

Up to 410Mbps internal recording, supporting ALL-I and Long GOP formats

MP4 (4:2:2 10-bit)

Up to 225Mbps internal recording, supporting Long GOP format and HVEC

Dual SD Card Slots

Pre-Rec. / Simultaneous Rec. / Relay Rec. / Mixed Codec Recording
Canon EOS C70
Explore the EOS C70, a new generation RF Mount Cinema EOS camera with a Super 35mm DGO 4K sensor. See what the EOS C70 can capture through the eyes of Jolade Olusanya. Welcome to the new age of filmmaking.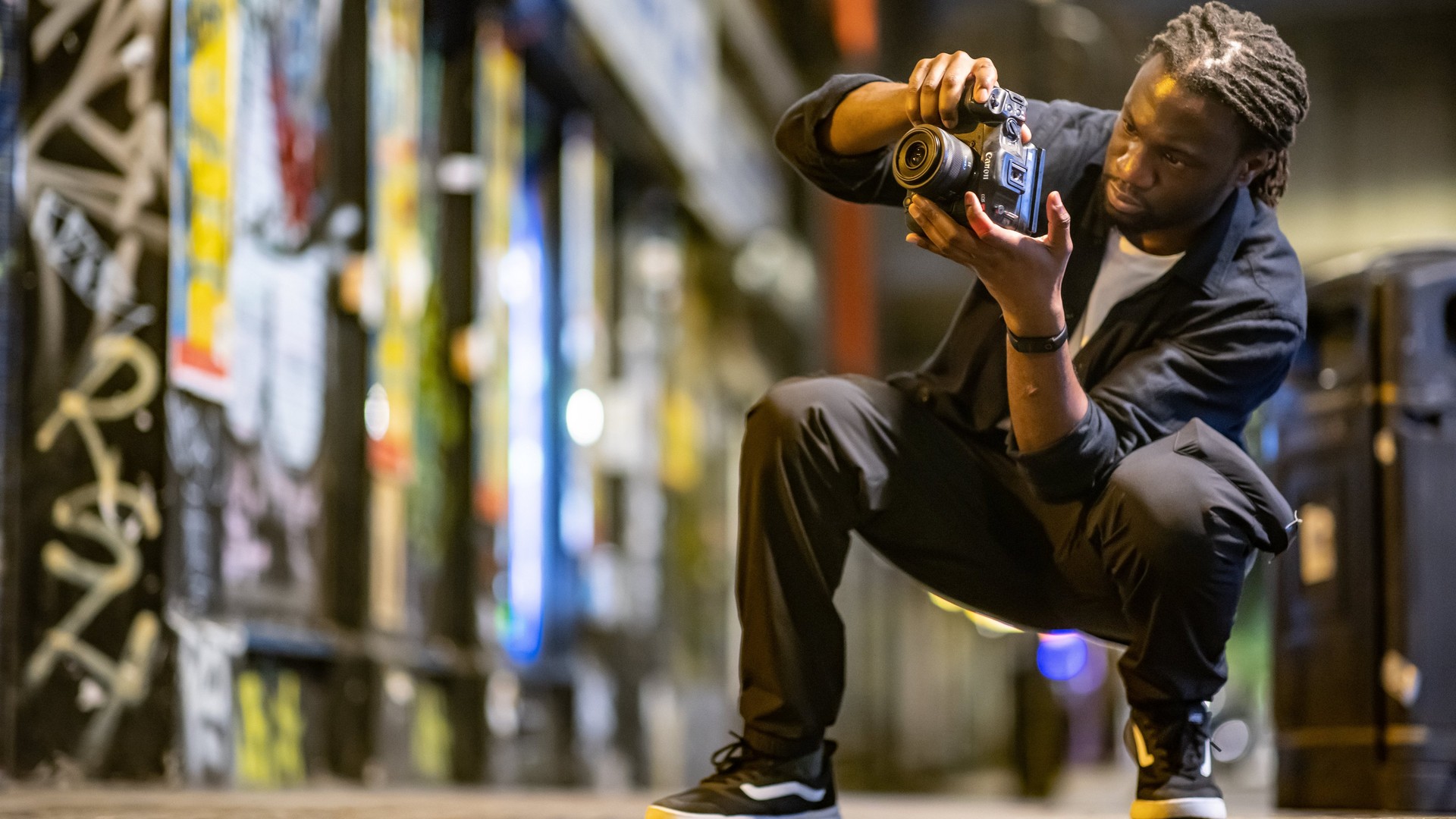 The next generation Cinema EOS camera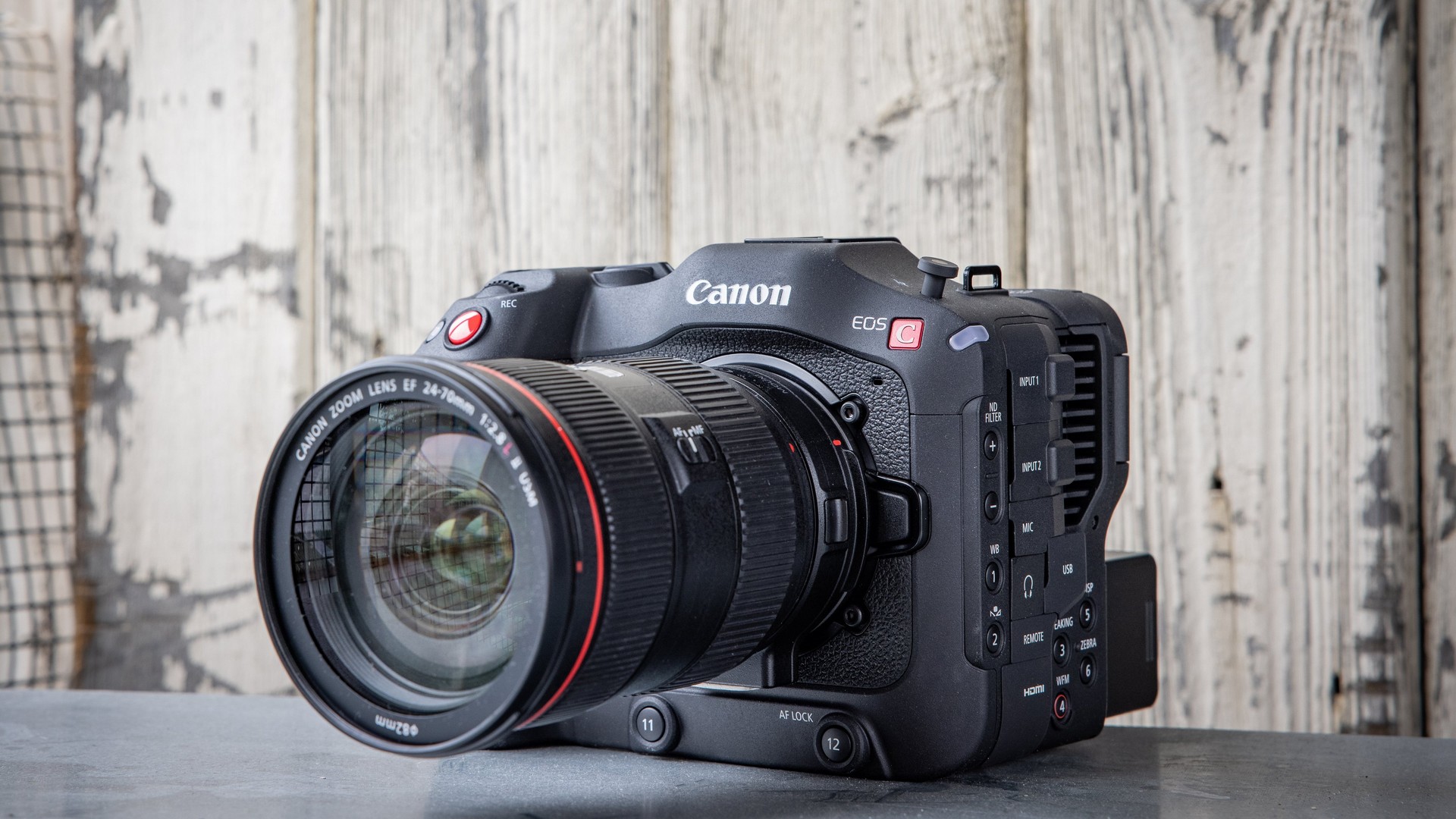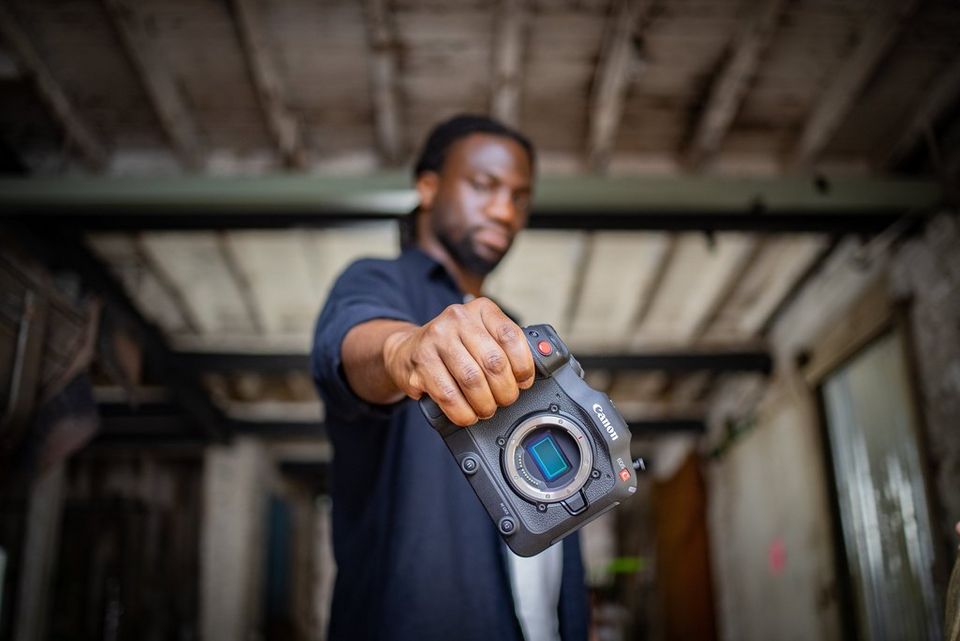 The RF Mount. The future of imaging
The large diameter RF mount with its short back focus and 12-pin communication delivers a balance of optical and electronic innovation plus scintillating AF speed from Canon's range of RF lenses.
Versatile. Flexible. Reliable. Your new workhorse
The EOS C70 uses design cues from other RF mount cameras from Canon, with additional controls, environmental protection and a convenient size to fit your production rig.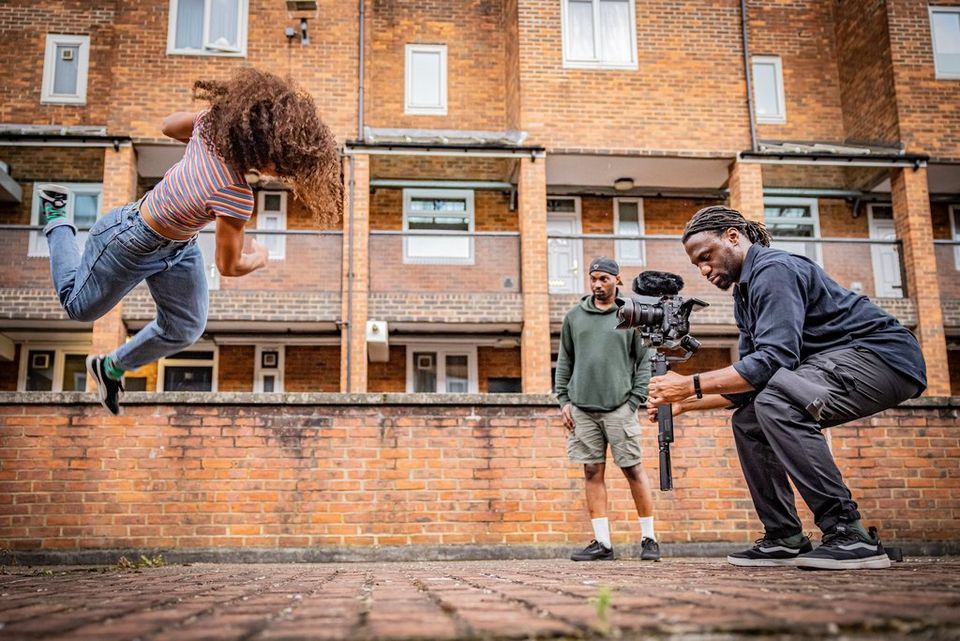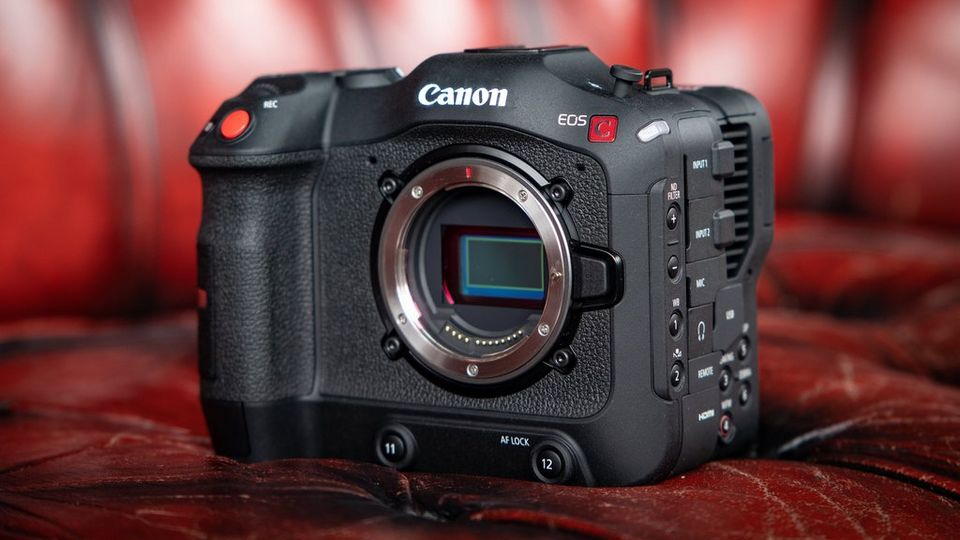 4K Super 35mm DGO sensor for truly impressive image quality
Equipped with a newly developed 4K Super 35mm sensor and DIGIC DV7 image processor, the EOS C70 delivers a high-resolution image with 16+ stops of Dynamic Range.
Multiple recording formats
Dual UHS-II SD card slots enable simultaneous or relay recording, in different formats. XF-AVC supports ALL-I and Long-GOP, while MP4 recording offers further flexibility.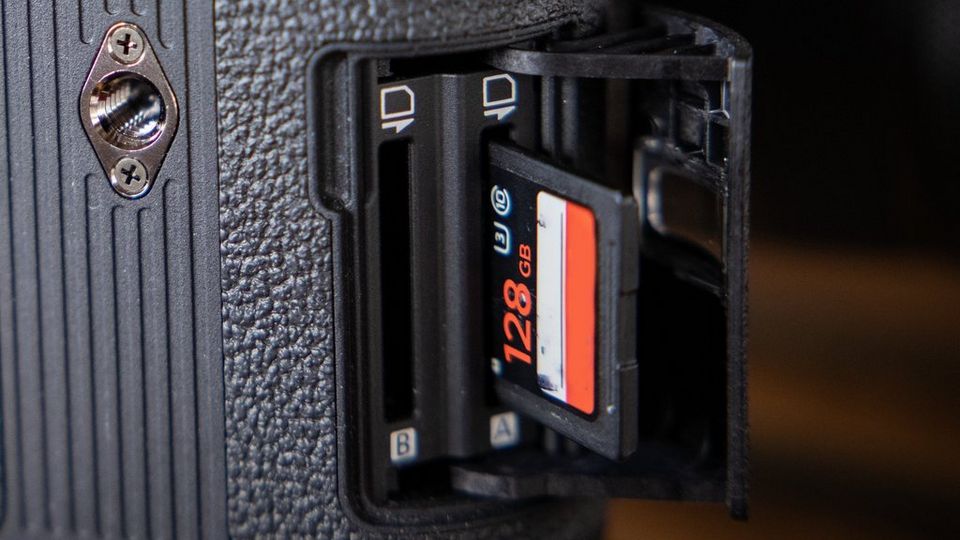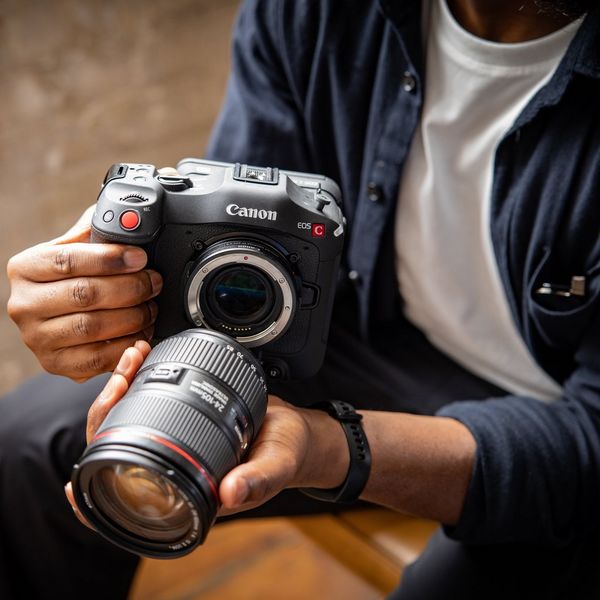 Lens Versatility
RF lenses offer exceptional quality and speed, with performance optimised for the EOS C70 and EOS R-series cameras. Super-fast focusing and outstanding optical quality combine with unique features such as a Lens Control Ring to provide additional control over settings. EOS R System adapters offer additional creative control, enabling filmmakers to use their existing EF and EF-S lenses. The MOUNT ADAPTER EF-EOS R 0.71x is an EF to RF mount adapter for using the broad range of Full Frame Canon EF lenses, whilst maintaining the same Full Frame angle of view when used with Super 35mm format.
Pioneering autofocus technology
The EOS C70 features the renowned Dual Pixel CMOS AF (DPAF). Filmmakers can now benefit from accurate and reliable autofocus with subject tracking and face detection.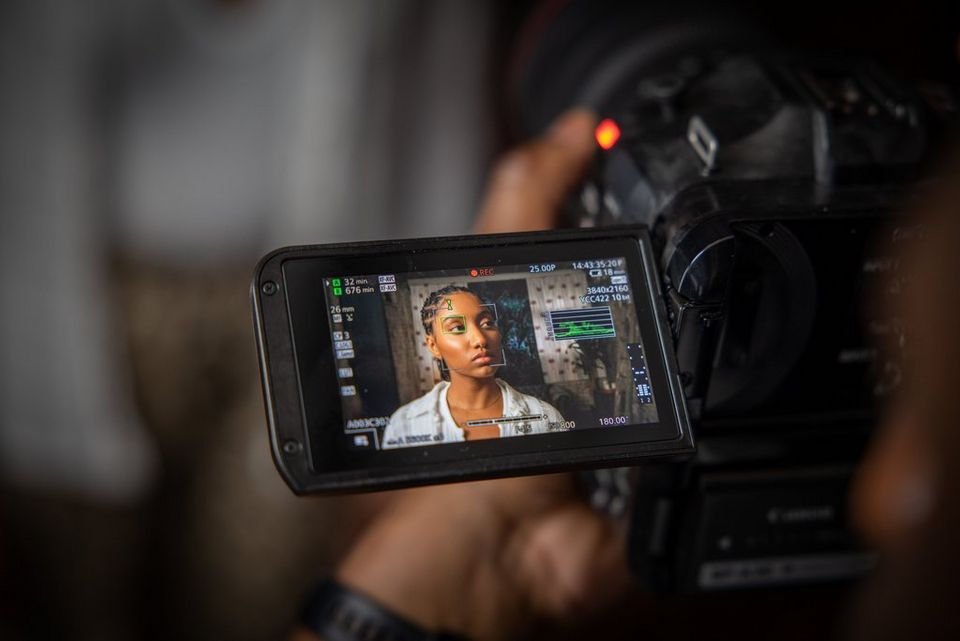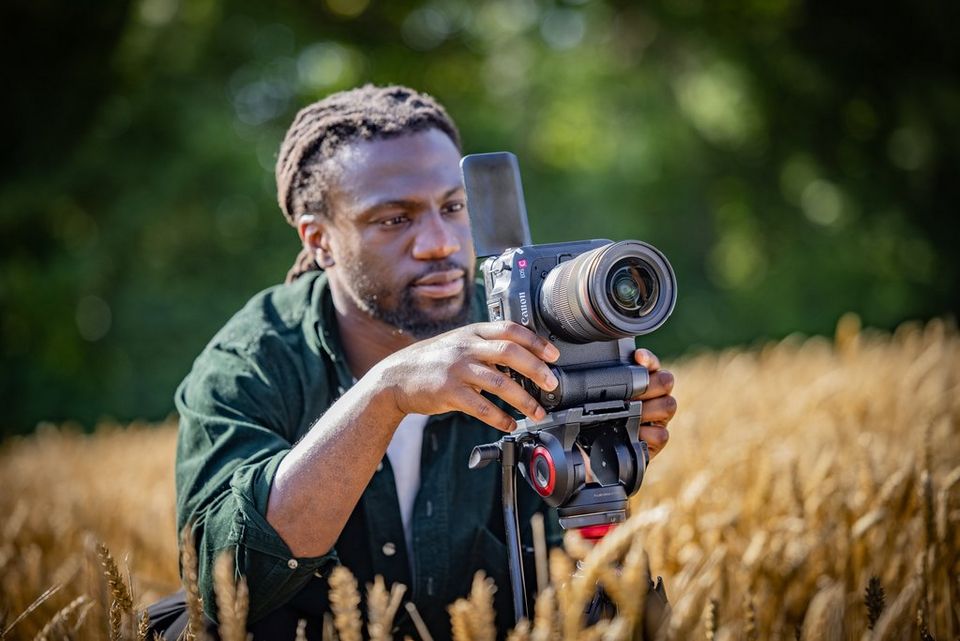 Professional and practical support functions
Keep your workflow smooth when shooting with the EOS C70 thanks to useful features such as Direct Touch Control, Auto ISO, Vertical shooting, as well as electronic Image Stabilizer.
Professional I/O Interface
Stay in control with customisable buttons, pro terminals, plus sophisticated audio controls.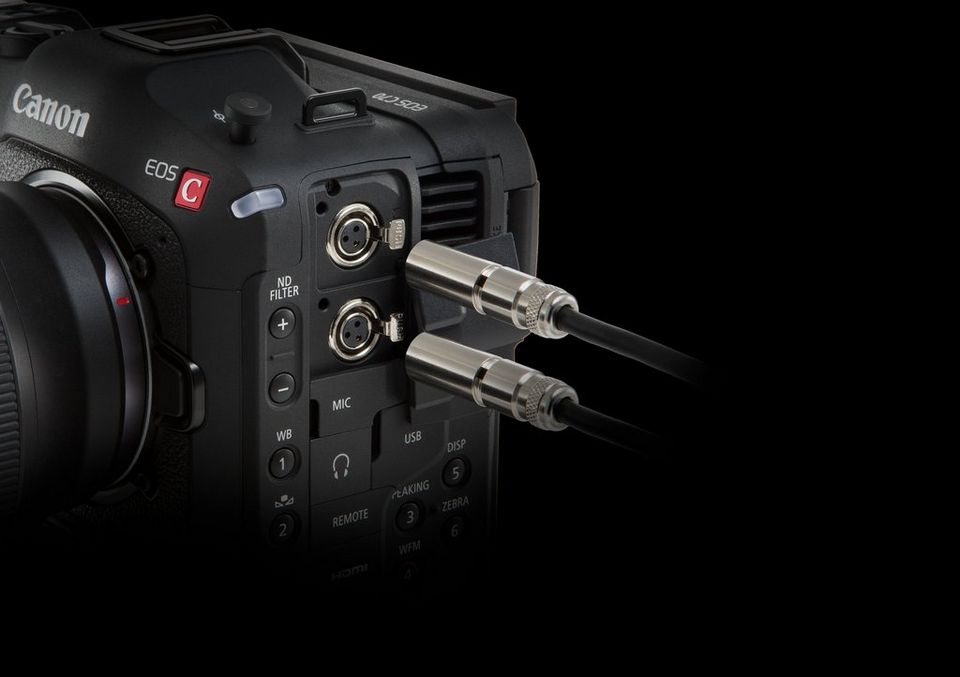 The next generation Cinema EOS camera