Description
Nikon AF-S 14-24mm f/2.8G ED – DSLR Camera Lens. The widest of Nikon's f/2.8 zooms, the AF-S NIKKOR 14-24mm f/2.8G ED presents a flexible ultra-wide-angle range of focal lengths, well-suited for landscape, nature, and interior photography. Besides its broad angle of view, this lens is characterized by its f/2.8 constant maximum aperture, which affords consistent performance and illumination throughout the zoom range. Similarly impressive, the optical design contains three aspherical elements and two extra-low dispersion elements, which greatly reduce distortion and aberrations for a high degree of sharpness, clarity, and accurate rendering. A Nano Crystal Coat has also been applied to control flare and ghosting for greater contrast and color accuracy in harsh lighting and backlit conditions. Additionally, a Silent Wave Motor enables fast, near-silent autofocus performance, along with full-time manual focus override, to benefit both stills and video applications.
Wide-angle zoom designed for FX-format sensors, this 14-24mm lens can also be used with DX models where it provides a 21-36mm equivalent focal length range.
Constant f/2.8 maximum aperture offers consistent performance and excellent light transmission throughout the zoom range.
Three aspherical elements are used to reduce spherical aberrations and distortion in order to realize sharp imagery with accurate rendering.
Two extra-low dispersion elements greatly reduce color fringing and chromatic aberrations in order to produce greater clarity and color accuracy.
A Nano Crystal Coat has been applied to individual elements to suppress internal reflections, flare, and ghosting for improved contrast and color accuracy when working in strong lighting conditions.
Silent Wave Motor affords quick, quiet, and precise autofocus performance along with full-time manual focus override. An internal focusing design is also used, where only the internal lens groups are moved during focusing, to maintain the overall length of the lens during use and to promote faster focusing speeds.
Built-in petal-shaped lens hood helps to prevent stray light from causing flare and also offers some protection to the front lens element.
Rounded nine-blade diaphragm promotes a pleasing out of focus quality that benefits the use of shallow depth of field techniques.
An optical masterpiece: the ultimate ultra-wide-angle zoom.
With a fast fixed maximum aperture of f/2.8, the award-winning AF-S NIKKOR 14–24mm f/2.8G ED delivers truly superlative performance in any situation. Nikon's exclusive lens technologies and innovations in optical design deliver outstanding sharpness, color and contrast, even in backlit conditions. Tough, reliable, simply exceptional—this is essential glass for serious photographers who demand the best photos and HD videos.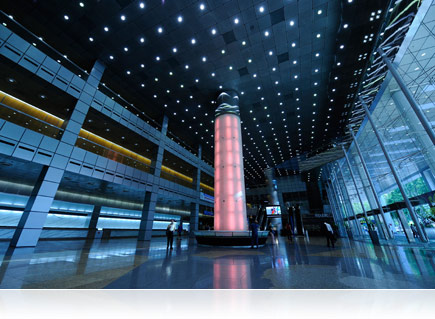 Unrivaled performance
A lens in a class of its own
The fast, ultra-wide-angle AF-S Zoom-NIKKOR 14–24mm f/2.8G ED is optimized for edge-to-edge sharpness on both FX- and DX-format Nikon D-SLR cameras. It combines the latest Nikon lens technologies, innovations in optical design and the rich heritage of NIKKOR glass to deliver truly superlative performance in any situation.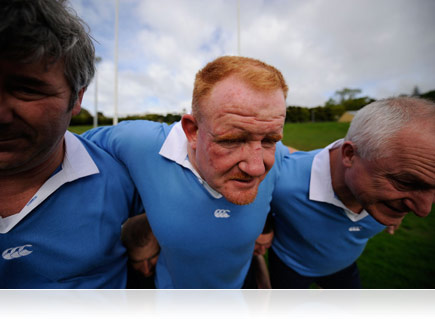 Engineered for pros
Advanced, durable and reliable
The AF-S Zoom NIKKOR 14–24mm f/2.8G ED's rugged construction and professional-grade dust and moisture resistance withstand even the most trying conditions. Nikon's exclusive Silent Wave Motor (SWM) and Internal Focusing (IF) technologies enable ultra high-speed autofocusing with exceptional accuracy and powerful, super-quiet operation. Nano Crystal Coat (N) minimizes ghosting and flare, and Aspherical Lens Elements (AS) virtually eliminates coma and other types of aberration—even when used at the largest apertures. The AF-S Zoom NIKKOR 14–24mm f/2.8G ED draws the highest level of performance from advanced D-SLR cameras.
Technology
Silent Wave Motor

AF-S NIKKOR lenses feature Nikon's Silent Wave Motor (SWM). This technology converts "traveling waves" into rotational energy to focus the optics. This enables high-speed autofocusing that's extremely accurate and super quiet.

Nano Crystal Coat

An anti-reflective coating developed by Nikon that virtually eliminates internal lens element reflections across a wide range of wavelengths. Nano Crystal Coat solves ghost effects caused by red light and effectively reduces ghost and flare caused by light entering the lens diagonally.

ED (Extra-Low Dispersion) Glass

An optical glass developed by Nikon that is used with normal optical glass in telephoto lenses to obtain optimum correction of chromatic aberrations.

AS

AS stands for Aspherical lens elements. This type of lens utilizes non-spherical surfaces on either one or both sides of the glass in order to eliminate certain types of lens aberration.

M/A

Select NIKKOR lenses have a focusing mode which allows switching from automatic to manual focusing with virtually no lag time by simply turning the focusing ring on the lens. This makes it possible to seamlessly switch to fine manual focusing while looking through the viewfinder.

IF Lens

A NIKKOR lens in which only the internal lens group shifts during focusing. Thus, IF NIKKORS do not change in size during AF operation, allowing for compact, lightweight lenses capable of closer focusing distances. These lenses will be designated with the abbreviation IF on the lens barrel.