Description
Nikon D6 (Body Only) – DSLR Camera.  The peak of Nikon's DSLR line-up, the D6 is a no-holds-barred camera with a focus on speed, performance, reliability, and precision. Adept in both photo and video realms, the D6 revolves around a 20.8MP FX-format sensor and an EXPEED 6 image processor that enables an impressive 14 fps continuous shooting rate, a native sensitivity range from ISO 100-102400 (expandable up to ISO 3280000), and UHD 4K video recording at 30 fps. When working with stills, a revised high-density Multi-CAM 37K autofocus system features 105 cross-type points that improve focusing precision and speed, and with 1.6x greater frame coverage, the need to recompose while shooting is greatly reduced. This focusing system also works with 17 customizable Group Area AF patterns to suit working in cluttered or busy scenarios or with fast-moving subjects.
As Nikon's flagship DSLR, the D6 is, of course, a tough camera, too. Its magnesium alloy construction pairs with extensive weather sealing to resist dust and moisture, and a reinforced shutter mechanism has been tested for 400,000 shutter cycles. For viewing, there is a large pentaprism optical viewfinder with 0.72x-magnification as well as a rear 3.2″ 2.36m-dot touchscreen LCD. Additionally, the body design incorporates dual CFexpress Type B memory card slots, which offer flexible file saving capabilities, and internal Wi-Fi and Bluetooth also benefit file saving needs as well as afford remote shooting control. For more robust connectivity, the D6 supports wired and wireless LAN connections, too. And, built-in GPS is featured, as well, for in-camera geotagging applications. In familiar form, too, the D6 also has a variety of configurable Function buttons across the body and an integrated vertical grip supports working in both horizontal and vertical shooting orientations.
20.8MP FX-Format CMOS Sensor and EXPEED 6 Image Processor
The FX-format 20.8MP CMOS sensor is paired with the EXPEED 6 image processor to offer a proven mixture of high sensitivity, nuanced image quality, and fast overall performance. At native values, a sensitivity range from ISO 100-102400 permits working in a broad array of lighting conditions, an can be further expanded to ISO 50-3280000 (Lo 1 to Hi 5) to handle the most challenging of situations. The mixture of resolution and sensor size also contributes to clean image quality and smooth colour transitions with reduced noise throughout the sensitivity range.
In addition to benefitting image quality, the EXPEED 6 processor also affords a wealth of speed throughout the camera system, including a top continuous shooting rate of 14 fps for up to 200 consecutive frames. For sound-sensitive situations, a silent 10.5 fps rate can be used for discreet shooting and, if choosing to work in a lower resolution and in live view, up to 60 fps shooting is possible at 2MP or 30 fps shooting at 8MP.
105-Point All Cross-Type Multi-CAM 37K Autofocus System
Dubbed "the most powerful AF in Nikon's history," the Multi-CAM 37K autofocus system uses an intelligent array of 105 all cross-type points to quickly and accurately achieve focus across the frame and in a variety of lighting conditions. This high-density system allows photographers to set focus almost anywhere within the frame in order to avoid recomposing. This unique design reduces the area of non-AF-sensitive areas in order to make the effective coverage 1.6x greater than in previous models, which allows for more accurate and faster focusing across the frame, with both still and moving subjects. When working with moving subjects, 17 custom Group Area AF settings can be used to set and maintain focus on subjects featuring busy backgrounds or fast subject movement. Benefitting the use of super telephoto lenses and teleconverters, 15 of the points are compatible with an effective aperture of f/8 and all 1053 points support working with effective apertures of f/5.6 or brighter.
Complementing the abundance of focusing points is a dedicated AF engine, which offers quick response times to benefit tracking fast and randomly moving subjects, even at the top 14 fps shooting rate. The AF engine also contributes to enhanced focusing sensitivity, with the ability to focus at -4.5 EV for working in very dark, low-contrast situations.
Furthering the versatility of the focusing system, seven different AF-area modes can be selected to support varying types of subject matter:
Single-Point AF: The camera uses a single point to find focus.
Dynamic-Area AF: Available with 9, 25, 49, or 105-point selections, this mode uses a primary single focus point to lock onto focus, and then makes use of the surrounding points for maintaining focus while tracking erratically-\ moving subjects.
Group-Area AF: This mode treats smaller groups of AF points as a single point for a wider field of recognition and is well-suited to tracking faces or other detailed subjects.
3D-Tracking: Using a subject's colour information, this mode utilizes all 105 points to maintain focus on a moving subject while half-pressing the shutter button.
Auto-Area AF: This mode makes use of all 105 points to quickly identify the main subject, and then prioritizes recognized faces as portrait subjects in any AF servo mode.
In addition to the range of AF-area modes, an AF lock-on function can also be used to improve subject tracking performance and can be adjusted by two parameters—quick or delayed blocked shot AF response and erratic or steady subject movement. By configuring these settings, the AF performance can be optimized to handle a wide variety of subject movement types.
Lastly, a unique auto AF fine-tune function can be employed to ensure the best possible focus for each mounted lens. Rather than relying on photographing distance charts, this function lets you achieve precise focus manually in live view, and then have the AF system calibrate itself to the fine-tuned focus position in order to alleviate front- and back-focusing issues.
4K UHD Video Recording
Taking notice of multimedia image-maker's needs, the D6 incorporates adept video recording capabilities. Able to record UHD 4K at 30, 25, and 24 fps frame rates, Full HD and HD recording is also supported, along with the ability to save movie files to the in-camera memory cards or as an uncompressed file to an optional external recorder via HDMI out.
As with still shooting, the wide range of sensitivities is available for recording in low- and bright-light conditions, ranging from expanded ISO 100-3280000, and sensitivity values are manually adjustable via the dedicated movie-shooting menu. Also, a video-optimized Flat Picture Control mode can be used during recording to flatten the overall contrast curve for more control during post-production and colour grading.
In regard to handling, a dedicated power aperture button (Pv) makes it possible to achieve smooth, continuous exposure transitions when switching from light to dark areas, and Auto ISO can also be used to maintain consistent brightness when working in changing light situations. Audio recording can be handled using the built-in stereo microphone or an optional external mic can be added via the 3.5mm stereo jack for greater control over quality. Regardless if using the in-camera mic or an external mic, audio levels can be adjusted in 20 increments and live monitoring is possible via the headphone jack, which afford 30 different volume levels for playback.
In addition to straight movie recording, time-lapse recording, for up to 9999 consecutive frames shot over the course of up to one week, is also possible with up to UHD 4K at 30 fps output from the camera.
Body Design and Connectivity
A large 8.2 cm rear LCD monitor features a high 2.36m-dot resolution for clear, vivid playback and live view shooting. The monitor is also a touchscreen for more intuitive menu navigation and settings control. The touchscreen is also usable while shooting, giving you the ability to choose a focus point or an area to set the white balance from. The screen can also be used as a keyboard for quickly entering notes, copyright info, or IPTC metadata.
The bright 0.72x optical pentaprism viewfinder covers 100% of the FX frame for framing accuracy. A detachable DK-27 Eyepiece Adapter also lets you attach a rain cover directly to the viewfinder for more comfortable shooting in wet conditions.
Configured with two CFexpress Type B/XQD memory card slots, allowing you to extend file saving capabilities by permitting overflow recording, in-camera file duplicating, or the ability to segregate RAW and JPEG files between the two cards.
The familiar body design incorporates a vertical grip that is designed to be equally as comfortable and efficient when shooting in the vertical or horizontal orientation.
Advanced customization options help to create an intuitive and efficient way of working with the camera, including configuring re-callable pre-set camera settings, such as distinct AF settings, for immediate use and quick switching depending on the shooting situation. There are 14 different buttons that can be personalized with up to 46 different functions for easier access to the settings you need and an intuitive i Menu, accessible via the i button, provides a shortcut to the most oft-used camera settings, which can be configured to your own needs. Additionally, save up to four custom shooting combinations from the Custom Settings Menu and up to four from the Photo Shooting Menu for faster switching between shooting settings.
A robust magnesium alloy chassis is both dust- and weather-resistant to benefit working in harsh climates and inclement conditions.
The ergonomic grip and overall form factor are shaped to benefit handling for extended periods of time and are further accentuated by anti-slip, textured joysticks and easy-to-open card slot covers. Additionally, most of the rear buttons on the rear of the camera are illuminated for greater visibility when working in dim lighting conditions.
An electronic front-curtain shutter helps to minimize mechanical vibrations in order to better ensure sharpness during long exposures.
The high-precision shutter mechanism has been tested for a long lifespan of 400,000 actuations.
The included EN-EL18c rechargeable lithium-ion battery is CIPA-rated to last for approximately 3580 shots per charge in single-frame release modes.
Built-in Wi-Fi and Bluetooth work in conjunction with Snapbridge for seamless wireless file transferring and remote camera control from a mobile device.
Integrated GPS module enables in-camera file geotagging.
The built-in wired LAN function of 1000 Base-T (Gigabit) standard enables high-speed, seamless transferring of still imagery and movie files for expediting an entire post-production workflow. For more robust wireless file transferring, the D6 is also compatible with the optional WT-6A Wireless Transmitter.
Scene Recognition System and Exposure Metering
The intelligent Scene Recognition System with 3D Colour Matrix Metering III utilizes a 180,000-pixel RGB sensor to evaluate and analyse all aspects within a scene, including brightness, contrast, subject distance, and the scene colours, to quickly determine an accurate exposure and white balance setting to best render the scene at hand. The information gathered is also checked against onboard reference images to ensure consistency from image to image in regard to exposure, white balance, i-TTL flash settings, and subject-tracking AF performance.
Other Camera Features
Focus Shift Mode benefits working with focus stacking techniques by automatically recording a series of images at different focus steps. Up to 300 individual frames can be recorded within these steps, with the D6 automatically shifting focus between each shot to achieve an extended depth of field. The sequential images will be saved within a unique folder on the memory card in order to keep each series of exposures segregated for a faster and easier post-production workflow.
For long exposure shooting, specific exposure times longer than 30 seconds can be set for more accurate results. Configured in the custom settings menu, and usable in the M mode, selectable times are available from 60 sec up to 900 sec.
To reduce post-production times, there are 20 unique Creative Picture Controls, which can be previewed in real time, and used with both photos and videos, to adjust the look and feel of imagery.
Multiple exposures can be made in the traditional sense, of sequentially shooting consecutive frames over one another, or can be made using any photo previously shot with the camera via the Retouch menu.
Decisive power. Faster workflow. Absolute reliability.
Like every Nikon flagship camera that has come before it, the D6 holds nothing back. Featuring Nikon's most powerful AF system to date for capturing every heart-pounding, pivotal moment, the D6 is an uncompromising workhorse DSLR that lives up to every professional demand in any environment. And because every second counts in the field, the D6 is loaded with new time-saving workflow enhancements and advanced customization options. The moments that define us, that show what we're capable of, the ones that live on, are waiting to be captured with a Nikon D6 DSLR.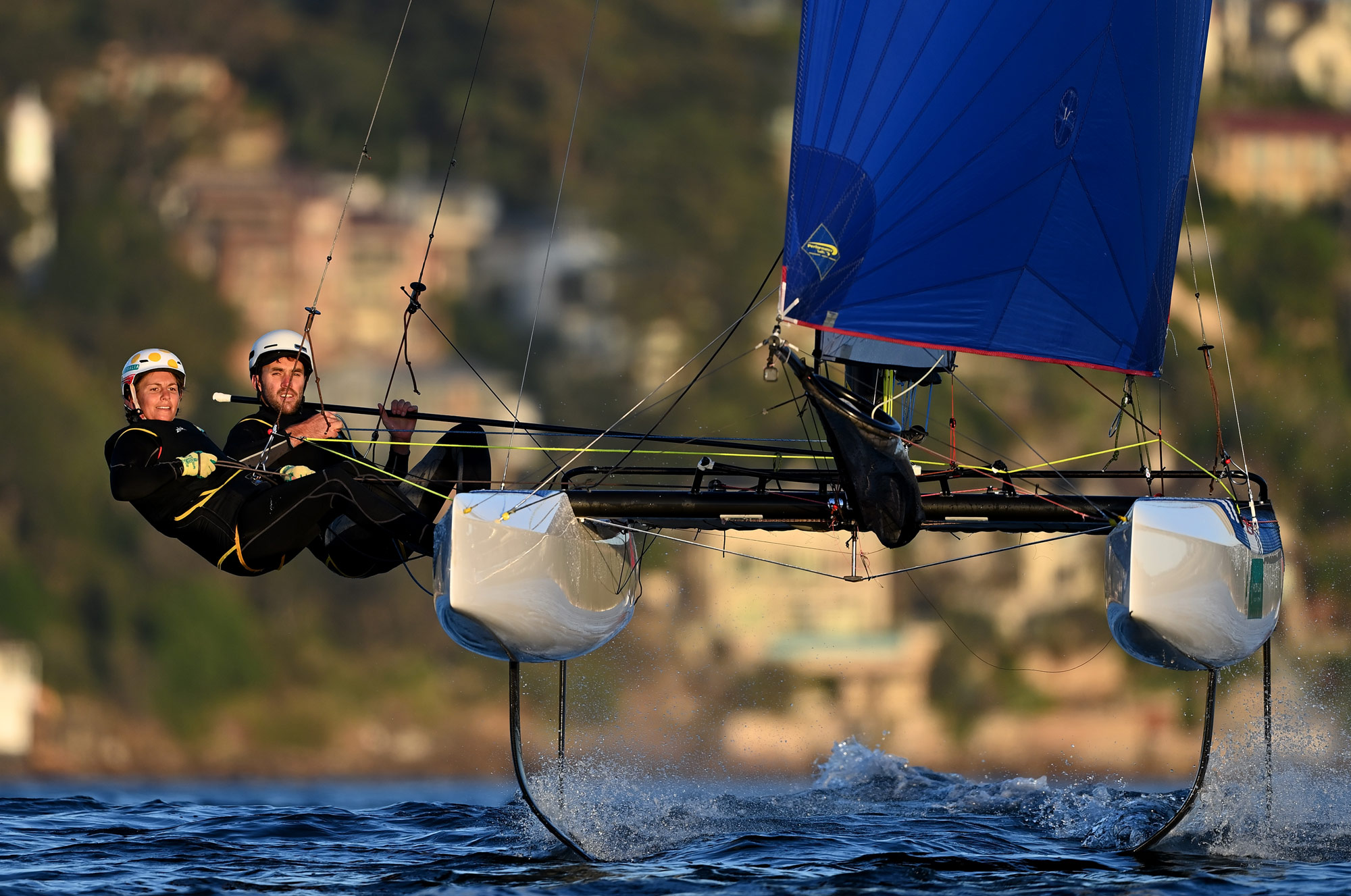 The most powerful AF in Nikon's history.
The Nikon D6 breaks new ground in DSLR autofocus performance, outclassing the highly acclaimed AF system of its predecessor, the D5. A new high density, 105-point fully selectable, all cross-type sensor AF system, allows photographers to set focus almost anywhere in the frame without recomposing. A reimagined focus point layout reduces non-AF-sensitive areas with a triple sensor arrangement for each individual focus point resulting in 1.6x more AF coverage*, even with moving subjects in high speed shooting modes.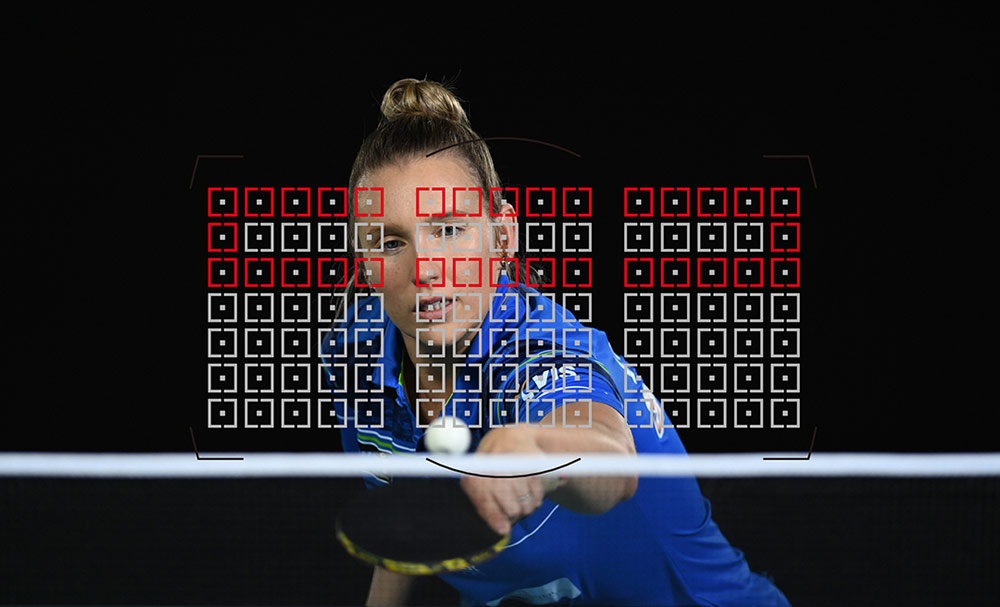 Precision focusing with 17 custom Group Area AF choices.
For reliable subject acquisition around distracting foreground objects like a net, player or other obstacle, sports photographers will find the D6's 17 selectable group Area AF patterns indispensable.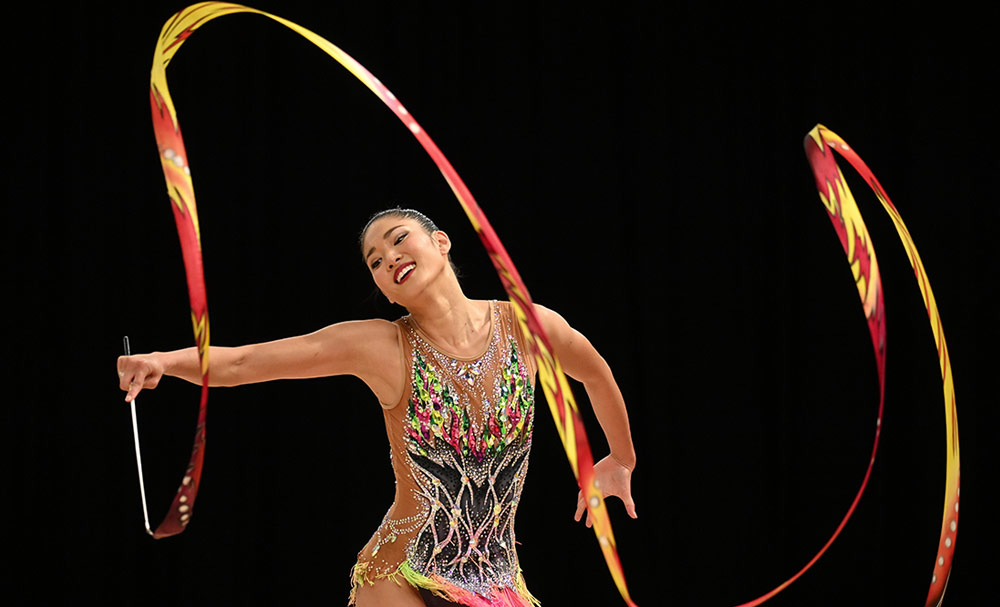 Image quality that shines in any light.
The stellar combination of the D6's high-resolution 20.8MP FX-format CMOS sensor and state-of-the-art EXPEED 6 image-processing engine enables class-leading ISO's up to 102,400 (expandable to ISO 3,280,000) for glorious image quality in the widest range of lighting conditions and shooting scenarios. The profound levels of sensitivity and resolution achieved by the D6 model greatly reduce low light noise and improve AF detection over the D5 camera.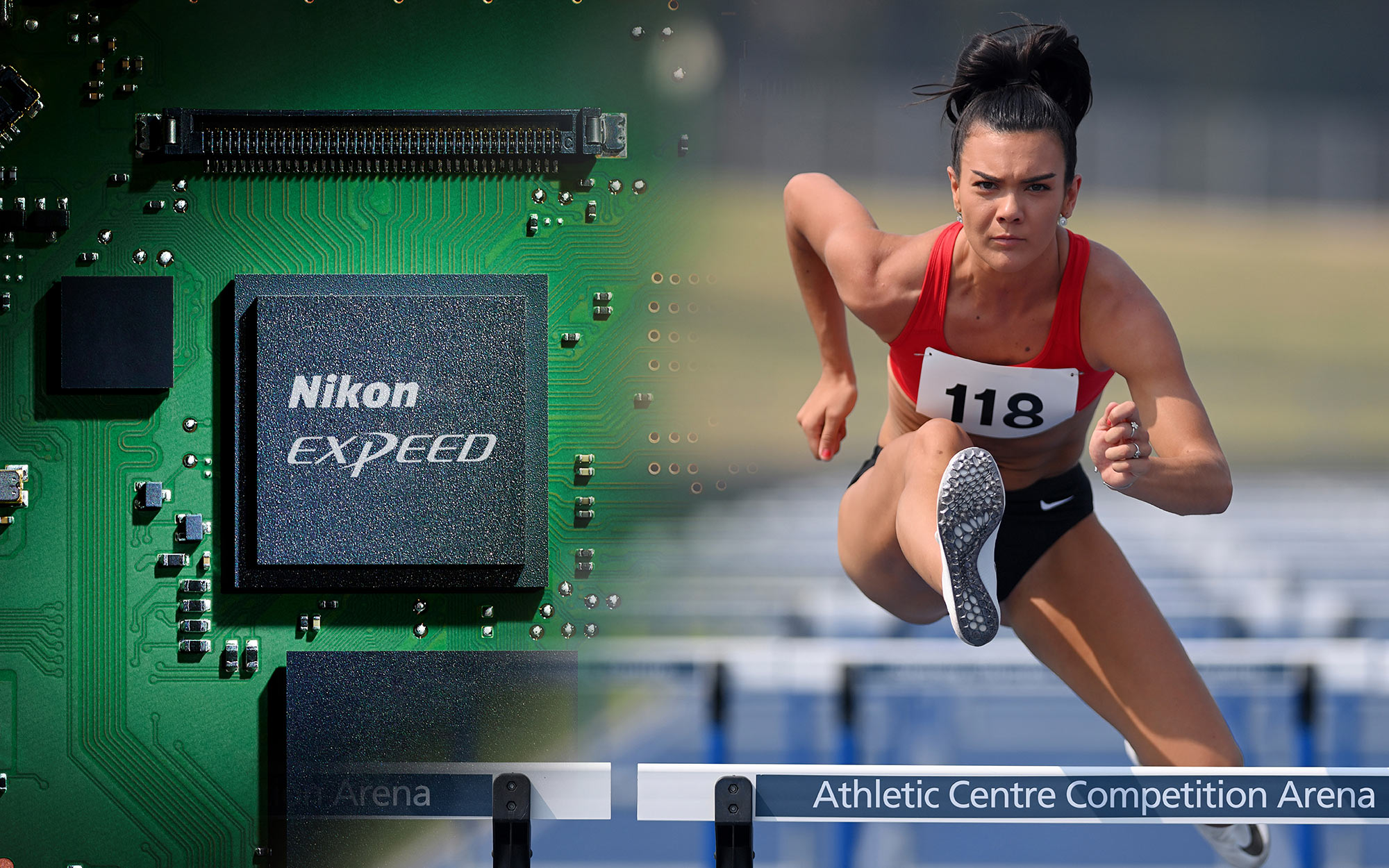 Turbo-charged by EXPEED 6 processor.
The D6 is powered by Nikon's fastest, most comprehensive image processing engine to date, EXPEED 6. It's the brains behind the DSLR's stunning photo and video quality, autofocus power, low-light performance, noise suppression, distortion control, image clarity, color reproduction and more.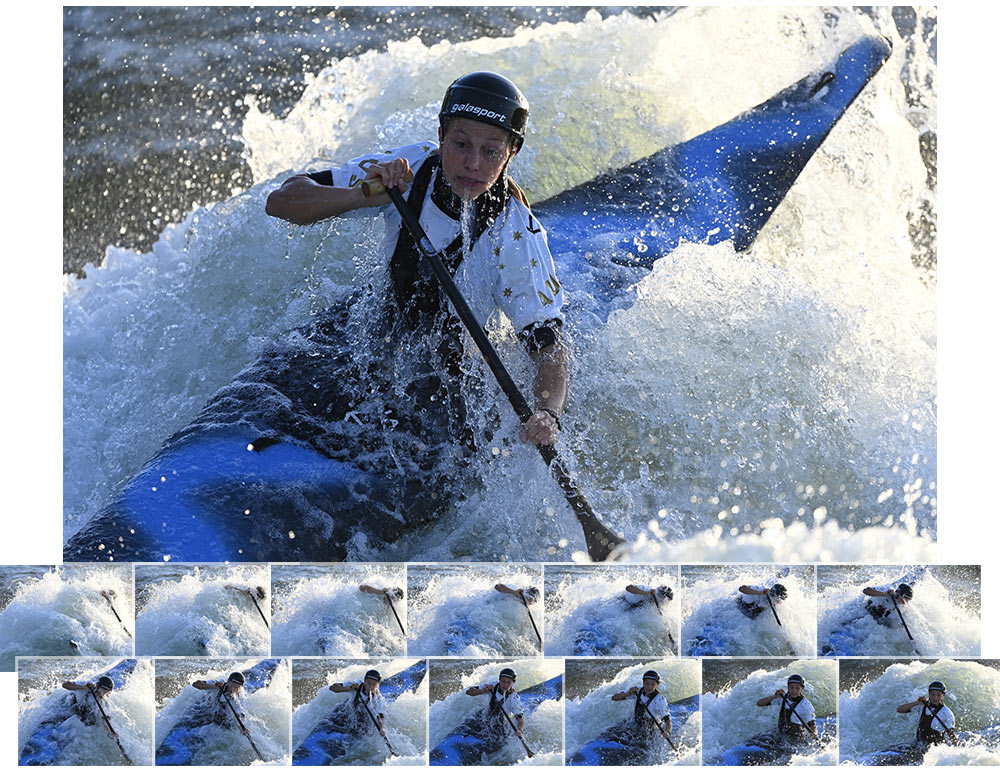 Fast and reliable 14 fps continuous shooting.
For capturing the most electrifying of moments during high speed sports and action, the D6 can shoot a remarkable 14 fps for up to 200 continuous shots at JPEG fine quality*. Its beautifully clear optical viewfinder allows real-time confirmation of the composition while its highly dependable mechanical shutter eliminates any concern of banding or flickering at high speeds—crucial under professional environments where every moment matters.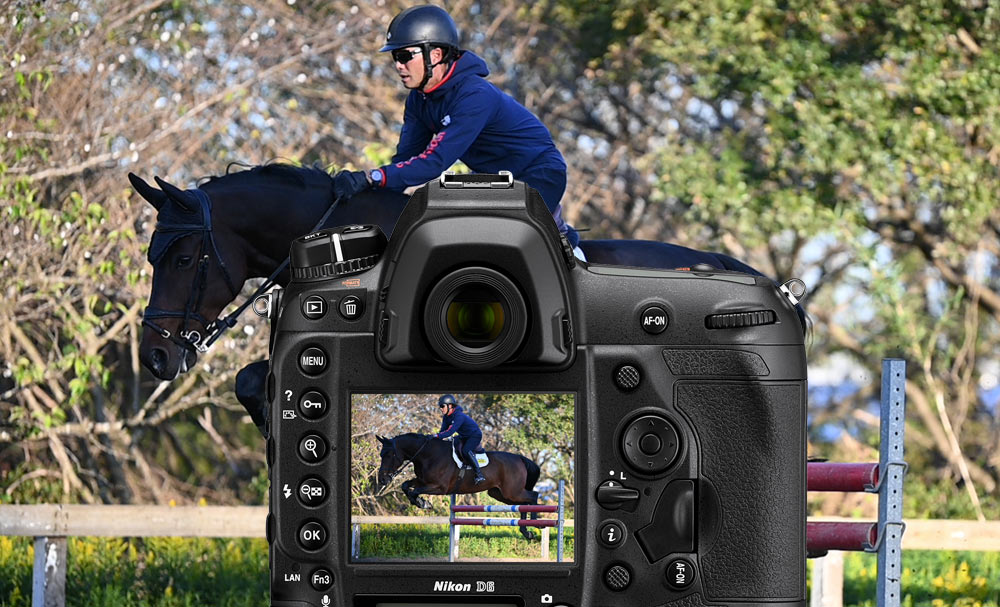 Astounding 60 fps stills in video mode.
While the D6's remarkable 14 fps speed may be more than enough for most action photography, the D6 is capable of shooting at an astonishing 60fps for digital applications where resolution may not be as critical. In movie live view mode, holding the shutter-release down can produce 2-megapixel images at approximately 60fps* or 8-megapixel images at approximately 30fps** for revealing minute differences during critical moments of action.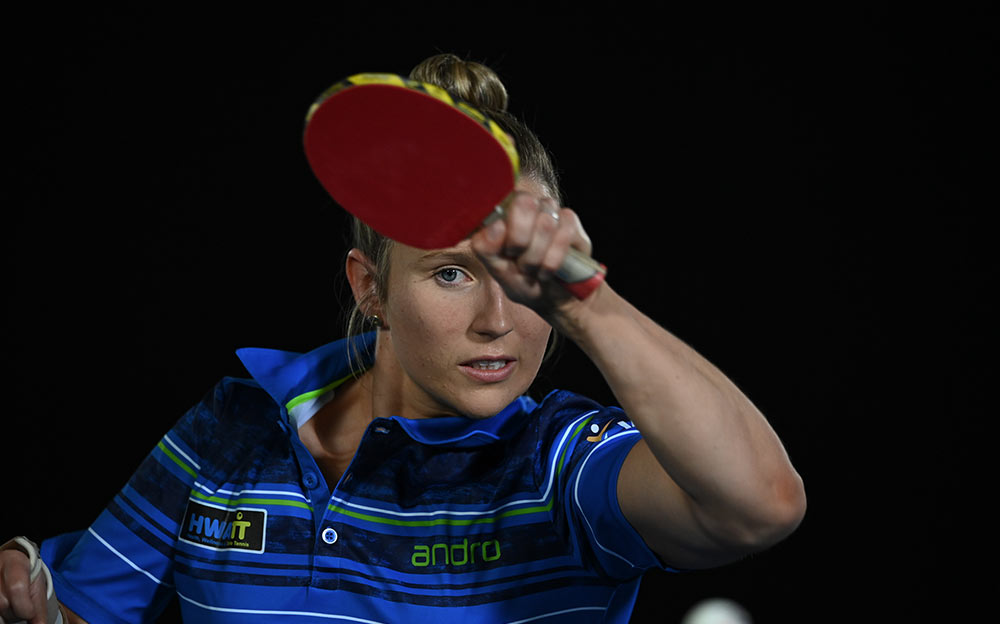 Silent when discretion counts.
When camera noise can be a potential distraction, switching to Live View allows you to get every shot utilizing the D6's full 20.8MP at up to 10.5fps in complete silence.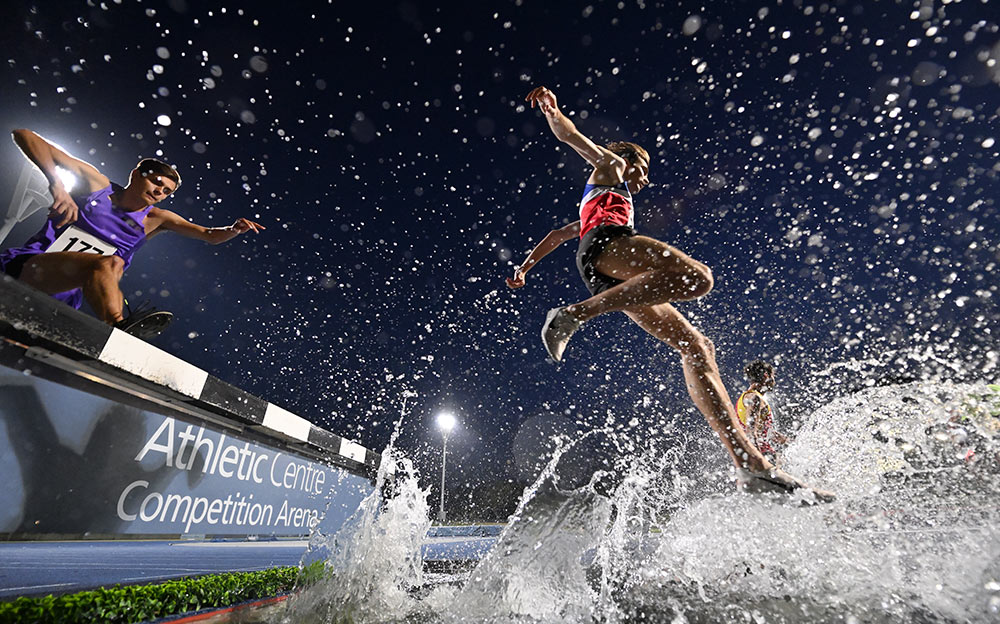 Advanced scene recognition for intelligent exposure.
Working in harmony with the D6's dedicated AF and EXPEED 6 image-processing engines, a 180K-pixel Advanced Scene Recognition System identifies various aspects of the scene and makes fine adjustments to ensure complete accuracy in auto exposure, autofocus, auto white balance and more.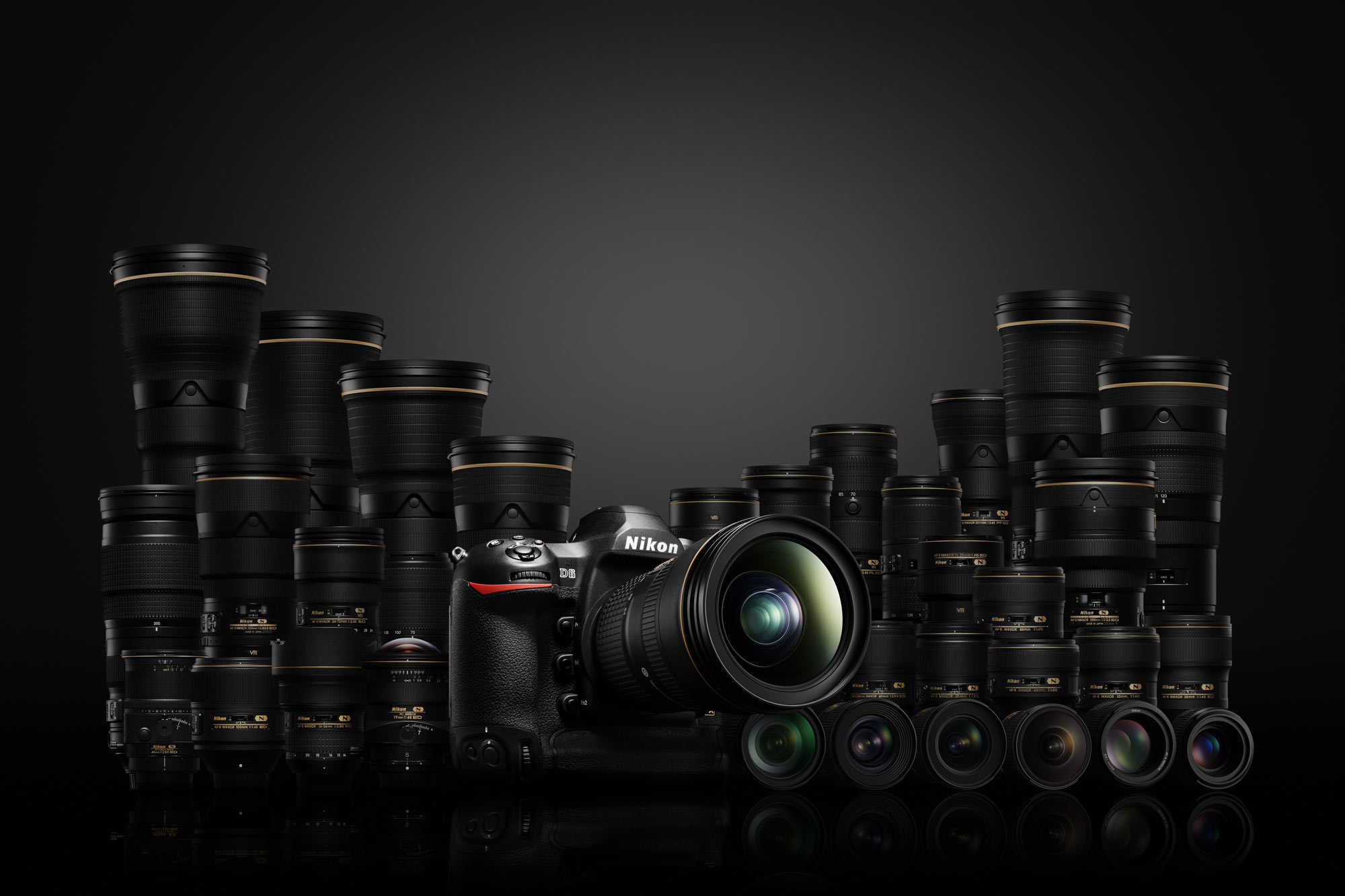 A full range of F mount pro lenses.
Renowned NIKKOR F mount lenses are praised by top professionals for their superior clarity and sharpness and are available for most every application—from ultra-wide-angle to super-telephoto. With astonishing image rendition for indoor events and low-light scenes, NIKKOR's lineup of fast super-telephoto lenses are ideal for sports and wildlife photographers.
Real-world dependability.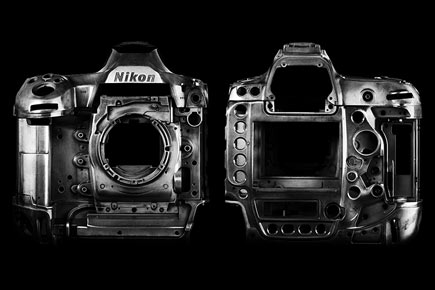 Built tough.
The extremely robust and durable D6 is constructed with incredibly strong, yet remarkably lightweight magnesium alloy to stand up to the toughest professional demands while maintaining high electromagnetic-shielding and heat-emission performance. The shutter unit has been tested for 400,000 cycles.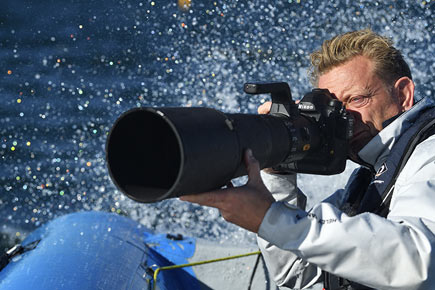 Pro-grade weather sealing.
Extensive sealing of joined sections ensures Nikon's most comprehensive resistance to dust and water droplets, designed to keep out the elements so photographers can continue to shoot with the utmost confidence.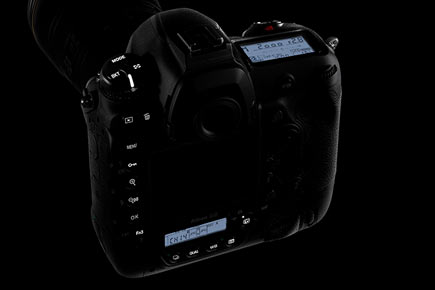 Illuminated controls.
Easily change camera settings in the dark with top and rear LCD control panels and buttons that illuminate with the flick of a lever.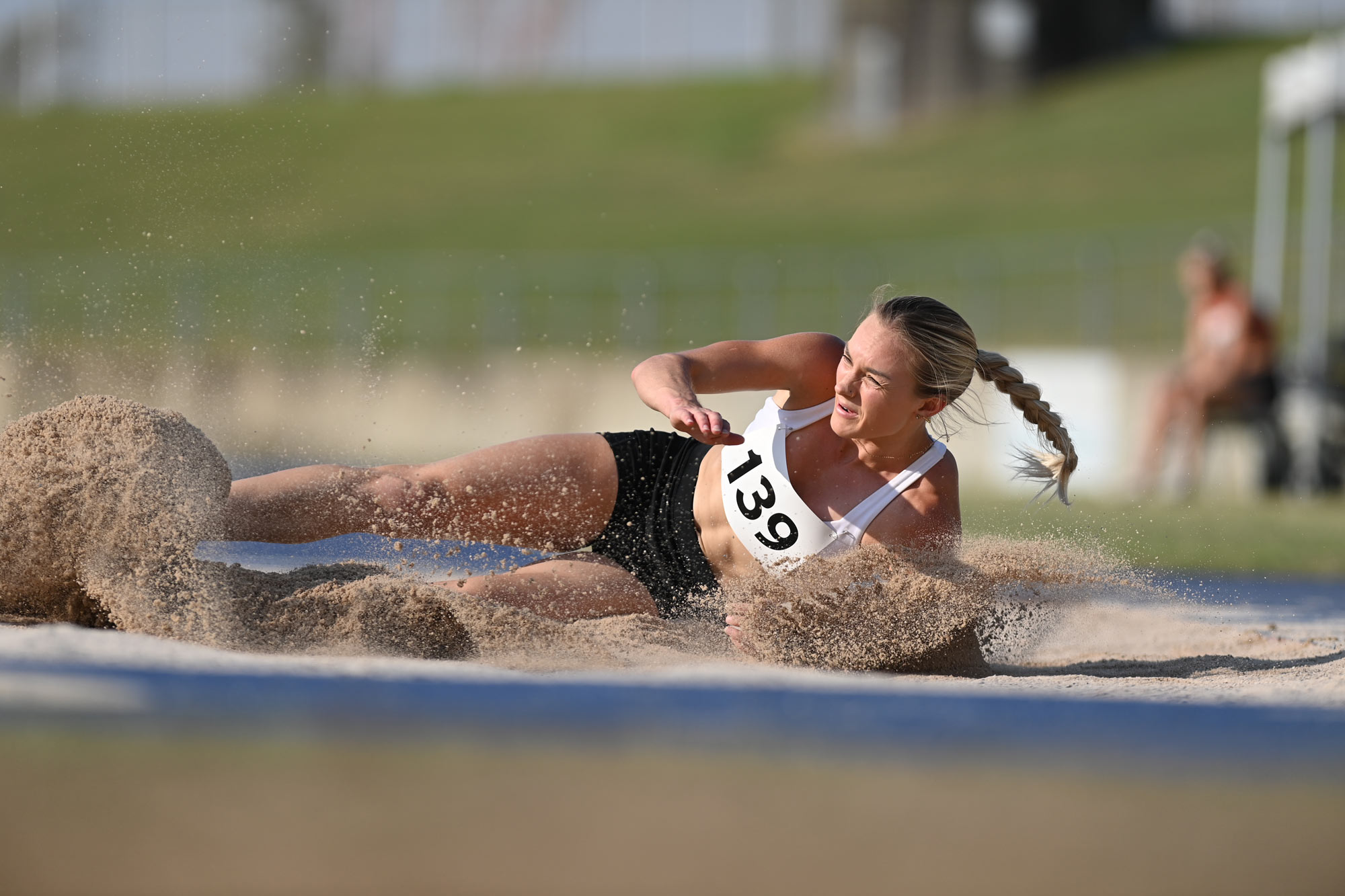 The ultimate shape shifter.
On fast-paced assignments, being ready for every critically decisive moment is paramount. With so many ways to customize settings and shortcuts, the D6 truly adapts to every workflow.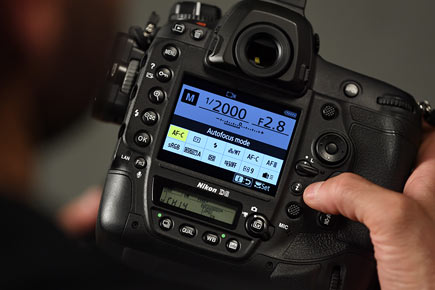 Instant access to presets.
With recallable shooting functions, sports photographers can effortlessly switch between preset camera settings— great for events like track and field where dynamic-area AF may work best for some events while auto-area AF may be better for others.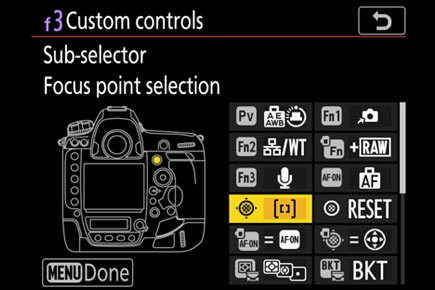 Advanced customizations.
The D6 has a total of 14 buttons that can be personalized with up to 46 different functions for quick, intuitive access to your favorite settings.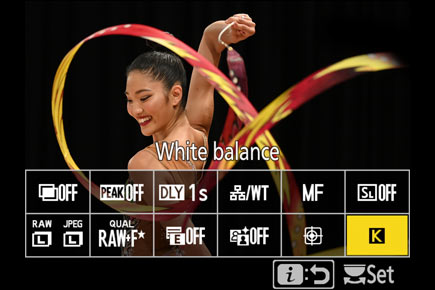 Intuitive i menu.
The i button provides a shortcut to a wide selection of frequently used camera settings for speedy adjustments. The i menu can be customized to show the settings you use most—streamlining your workflow.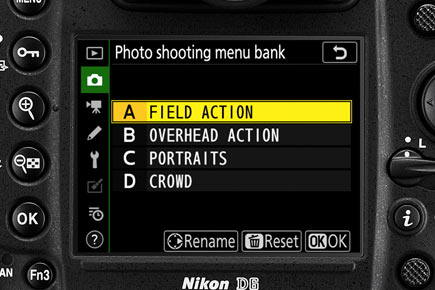 Save time by saving menu settings.
Conveniently store and label up to four custom shooting combinations from the Custom Settings Menu and up to four from the Photo Shooting Menu for quick access in the i menu—a major time saver for rapidly-changing shooting environments.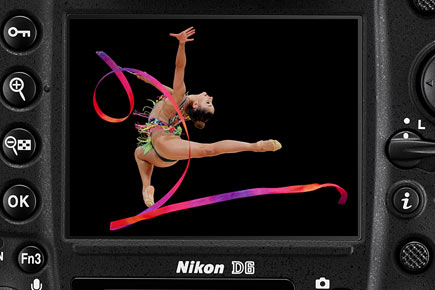 High-resolution monitor with full touch control.
Outfitted with a beautiful 2360k-dot high-resolution, fully touch-operable 3.2-inch LCD, interfacing with the D6 is as intuitive as using a smartphone.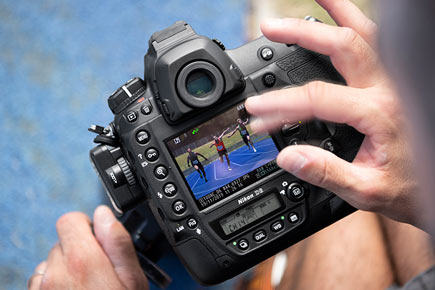 Button-free image annotation, transfer and more.
Inspired by pro feedback, images can be conveniently sent, protected or rated, voice memos can be added and images can be prioritized to skip the queue during large transfers by simply flicking upward or downward in full screen playback—especially useful when using the WT-6/A/B/C Wireless Transmitter.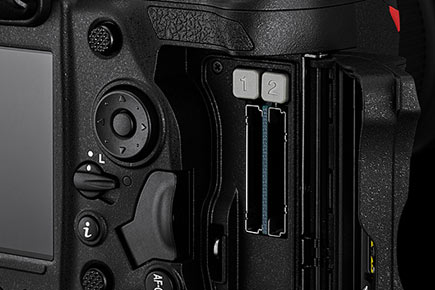 Dual CFexpress card slots.
The D6's dual, future-proof card slots are compatible with both CFexpress and XQD memory cards. Set them up for overflow, backup, separating RAW+JPEG or JPEG photos of different sizes. Files can be copied between cards or played back from either card.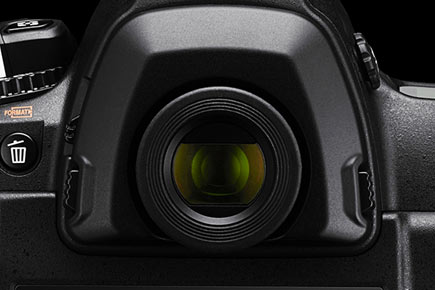 Clear, lag-free optical viewfinder.
The brilliant optical viewfinder (OVF) in the D6 was designed for clear, real-time visibility with a natural, stress-free viewing experience under various lighting conditions, even during long hours of shooting.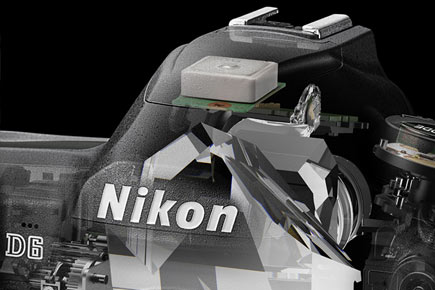 Built-in GPS.
When knowing the exact location a photo or video was taken is beneficial—nature and landscapes, astrophotography, photojournalism—the D6 can automatically record accurate location and time data and store it along with the image file.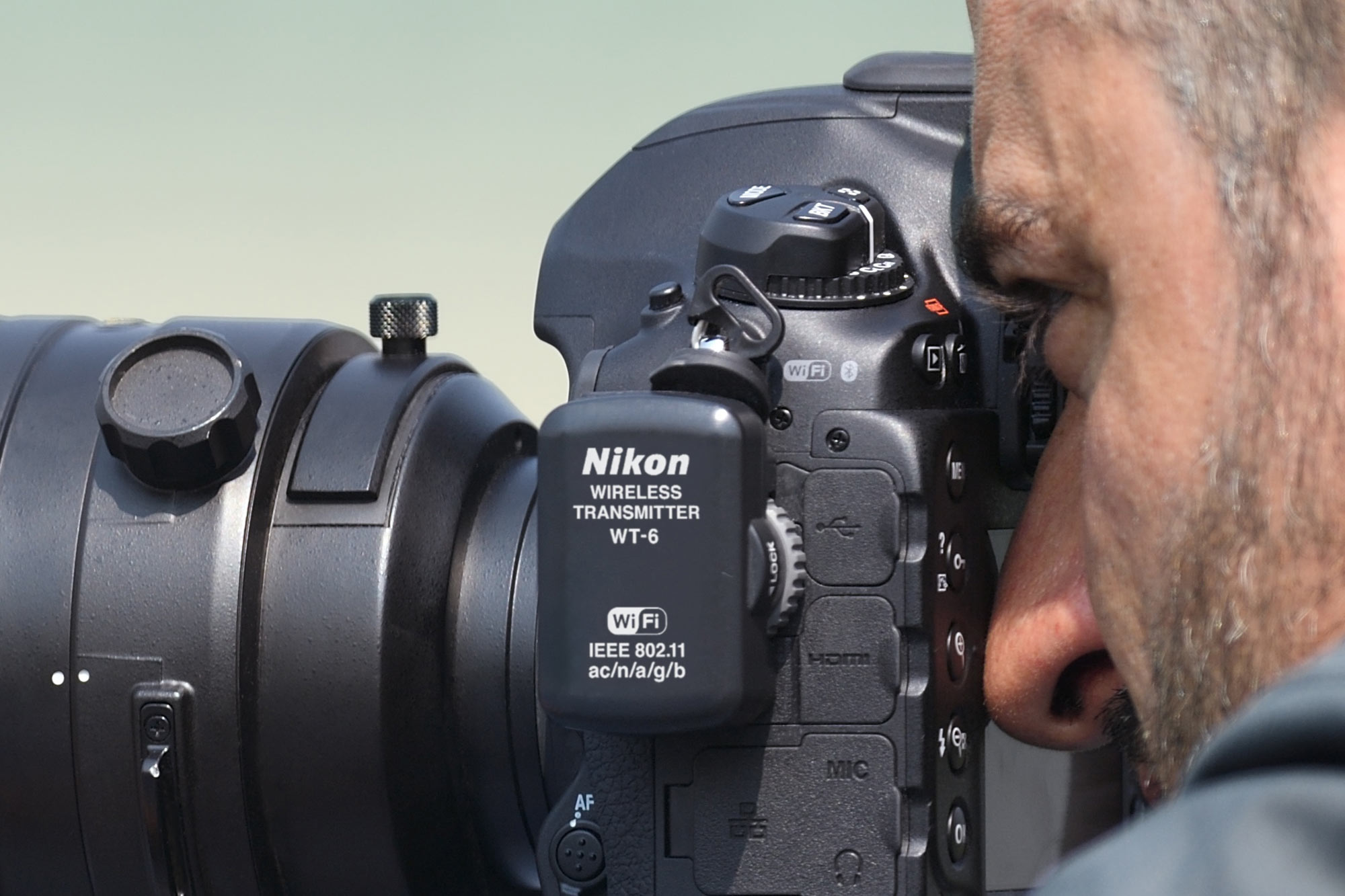 The most well-connected Nikon flagship camera ever.
Transfer photos and videos, even RAW images, wirelessly to a smart device via the SnapBridge app over the D6's built-in Wi-Fi® and Bluetooth. Wired LAN supports the highly acclaimed 1000BASE-T standard with 15% faster transfer speeds than the D5. In the studio, wireless LAN connections can be obtained with either the built-in dual band 2.4/5 GHz transmitter or with the faster, more reliable WT-6A/B/C Wireless Transmitter (optional).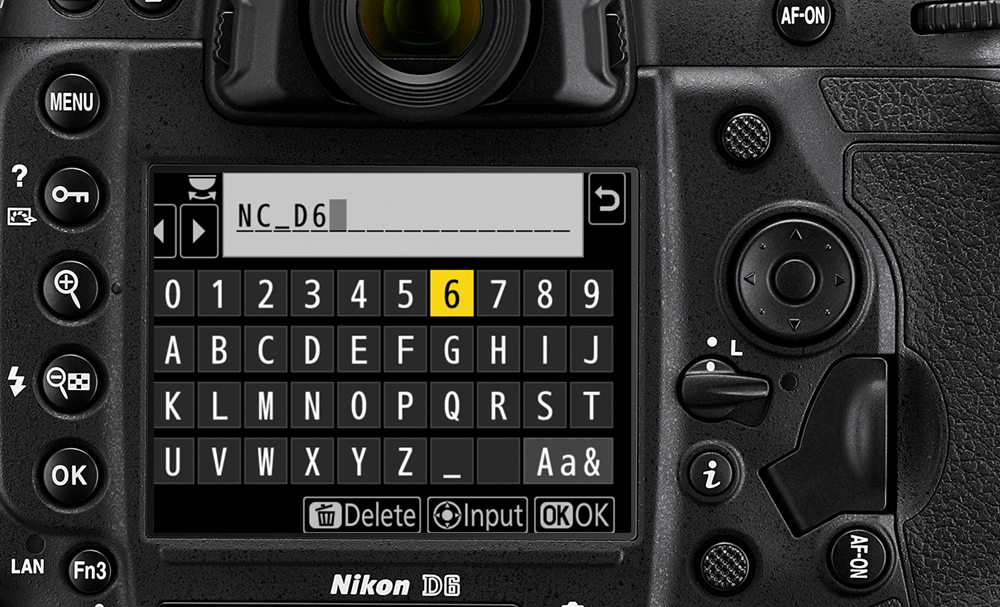 Standardized metadata editing.
The D6 uses standard IPTC metadata, now compatible with XML, so popular, industry standard image-browsing software like Photo Mechanic® can be used to confirm and edit metadata.
Optimized for creativity.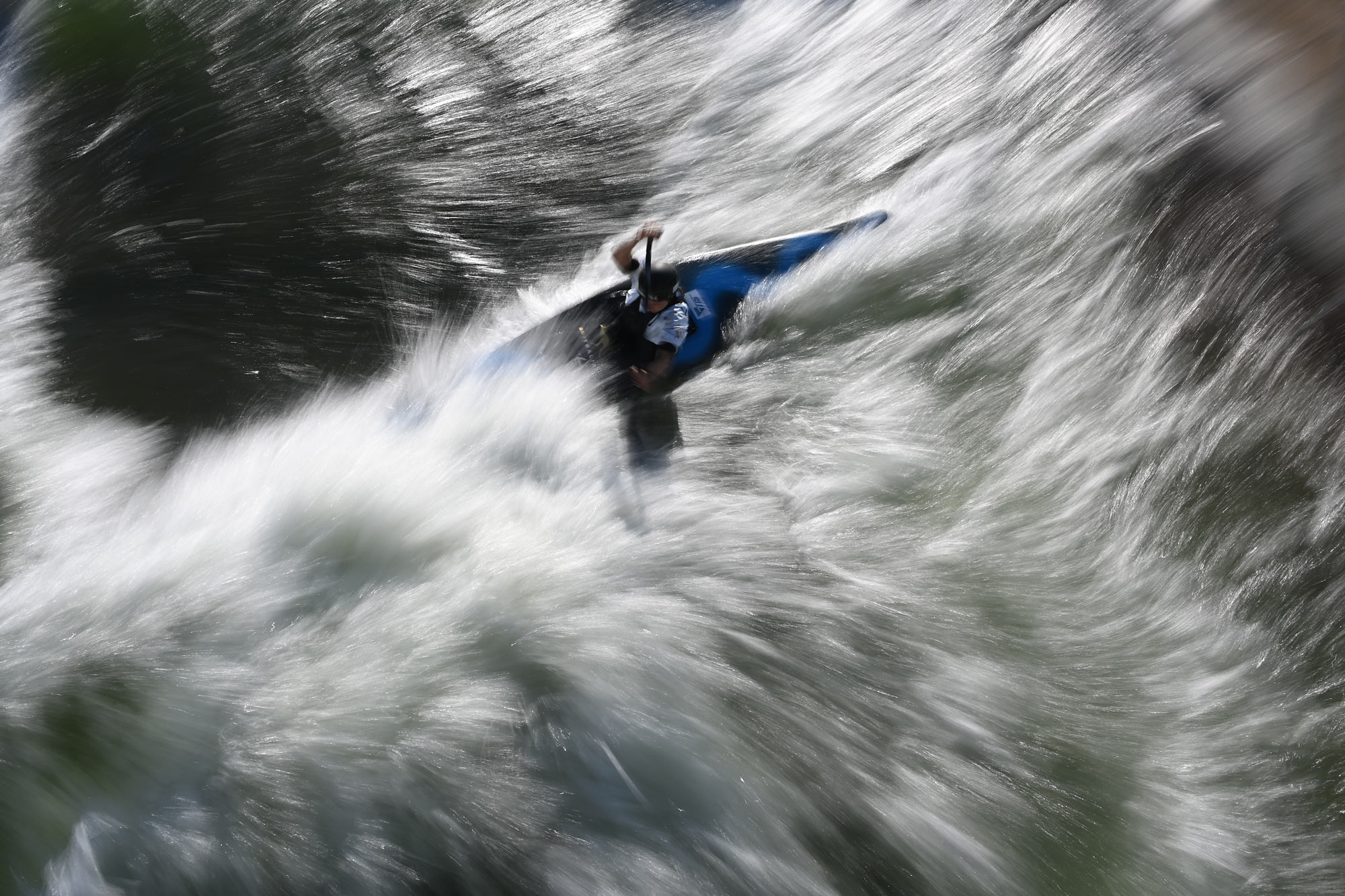 Long exposures made easy. No remote necessary.
The unique possibilities of long exposure shooting opens up an incredible creative avenue to explore. With the D6, exposures longer than 30 seconds can be set right in the camera* without the need for a remote timer. In M mode, exposures longer than 30 seconds are selectable up to 900 seconds (60, 120, 180, 240, 300, 480, 600, 720, 900 are available).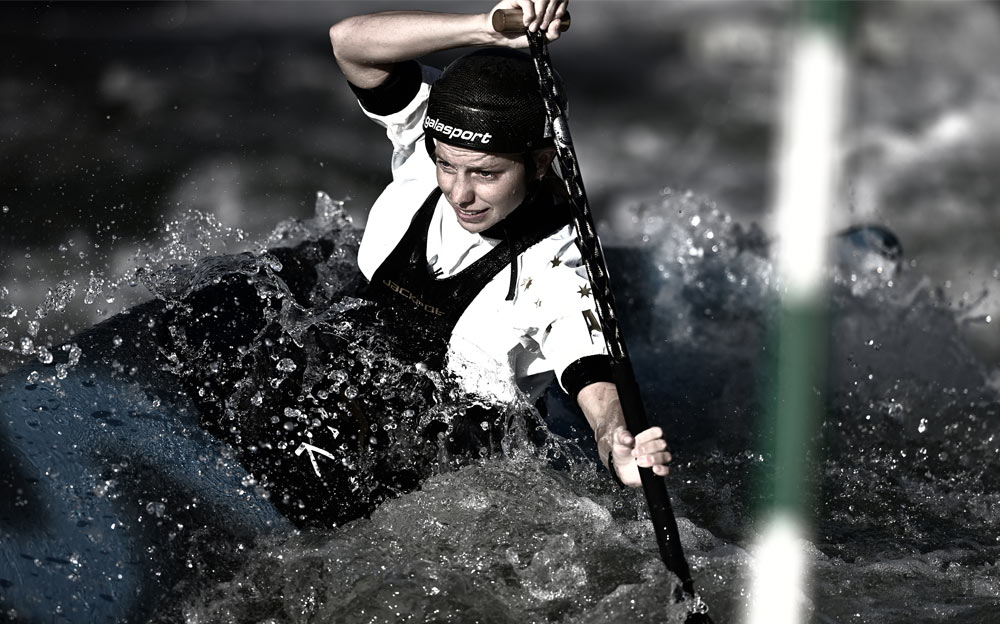 Style-defining creative filters.
The D6 includes 20 unique Creative Picture Controls, all of which can be previewed in real-time and applied to both photos and videos. Spend more time in the field focusing on being creative and less time post-processing.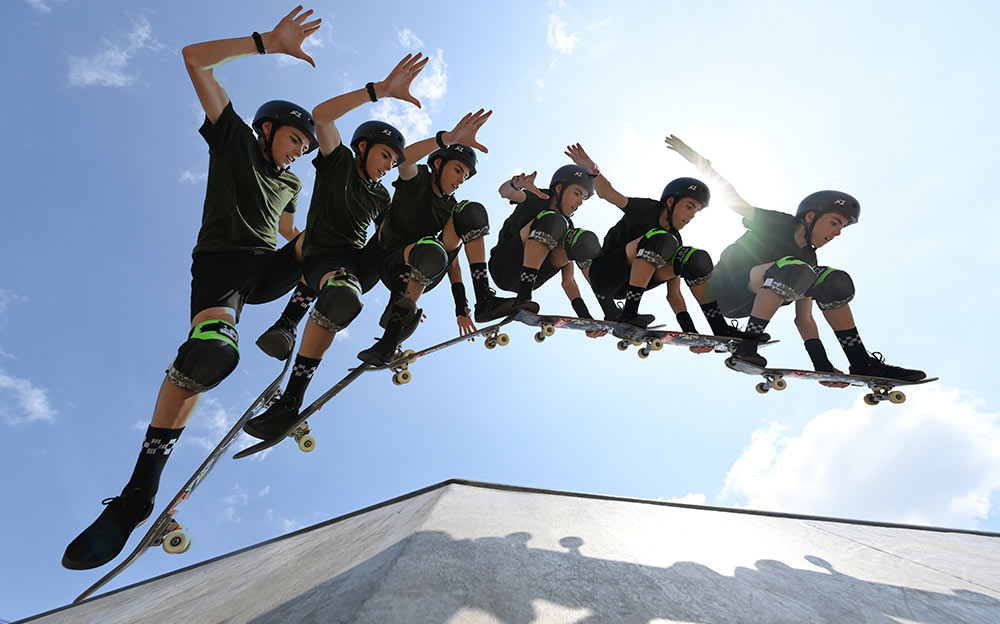 Multiple ways to create multiple exposures.
With the D6, surreal, expressive multiple exposure photography can be created traditionally while shooting consecutive photos or by combining any photo previously shot with the camera using the retouch menu.

Focus stacking made easy.
For images where focus throughout the entire composition is essential—product and jewelry photography, landscapes—Focus Shift Mode automatically takes a series of images while continuously adjusting the focus position (up to 300 shots).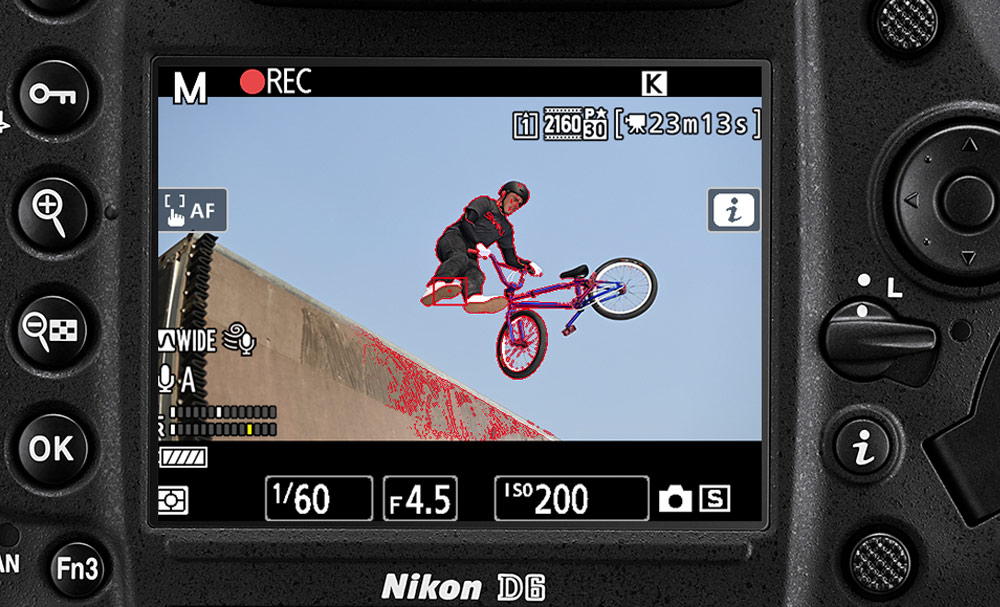 Impressive video capability.
The D6 is up to the challenge when video content is part of the assignment. Capture beautifully-detailed 16:9 4K Ultra HD (3,840 x 2,160) with an angle of view approx. 1.5x lens focal length. 60p Full HD for exciting, over cranked action or smooth slow-motion in post. Plus, a host of helpful capture tools like focus peaking, zebra stripes, timecode and electronic VR.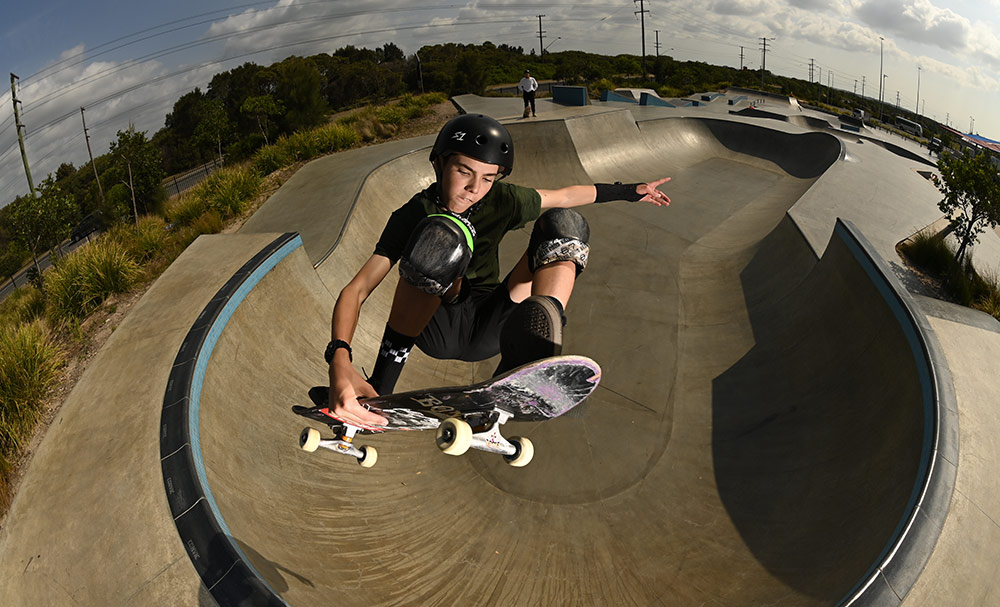 Ultimate lighting control.
Make subjects stand out, enhance natural and available light and add artistry and drama to any scene with Speedlights engineered and optimized specifically for Nikon cameras.
Dependable, all-day shooting.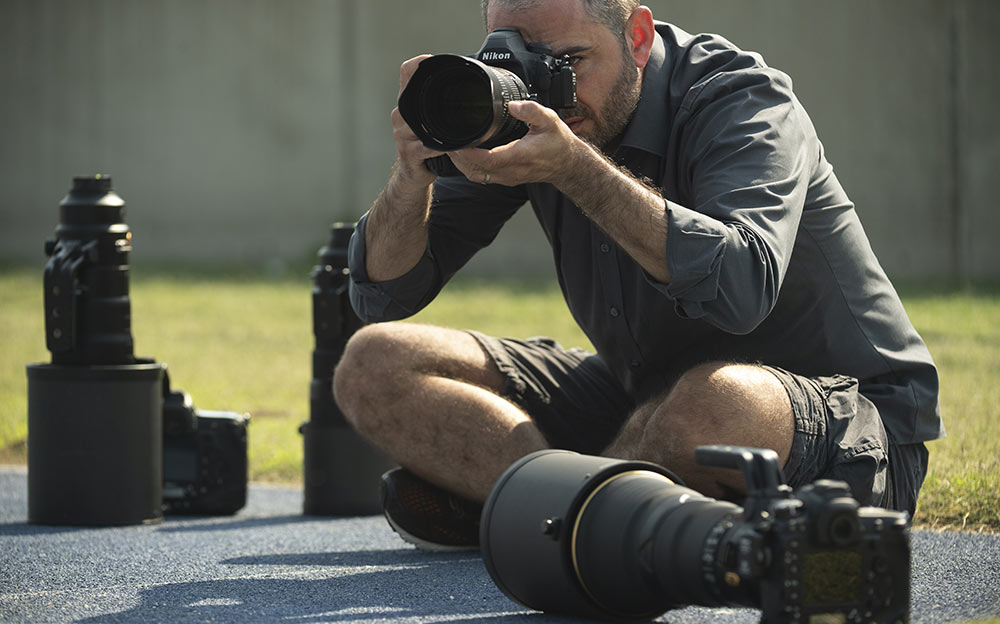 Comfortable shooting.
The D6 is outfitted with the same deep, secure grip and button layout as the D5 for comfortable, ergonomic shooting on long assignments. While most of its operating systems are unchanged, the D6 offers smoother handling and performance in response to feedback from pros in the field.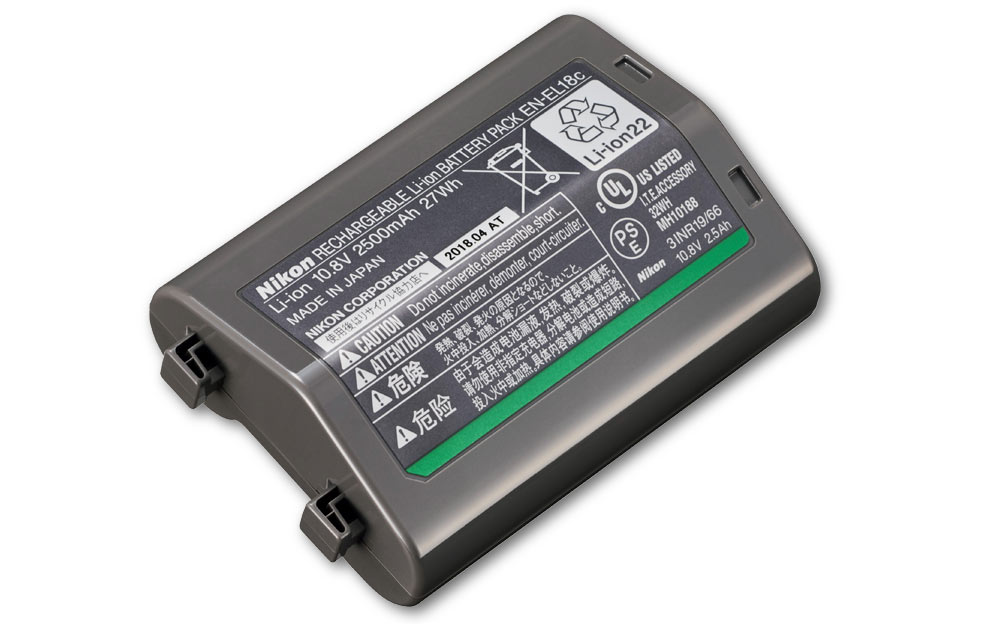 Long, dependable battery life.
The D6 is designed to maximize energy efficiency. Its EN-EL18c Rechargeable Li-ion Battery enables up to approximately 3,580 shots per charge in single-frame release mode*, or approximately 8,670 shots in continuous-release mode**, and filming for approximately 105 min*. The D6 also uses an included universal USB Type C cable (SuperSpeed USB 3.1 Gen) for connection to a computer.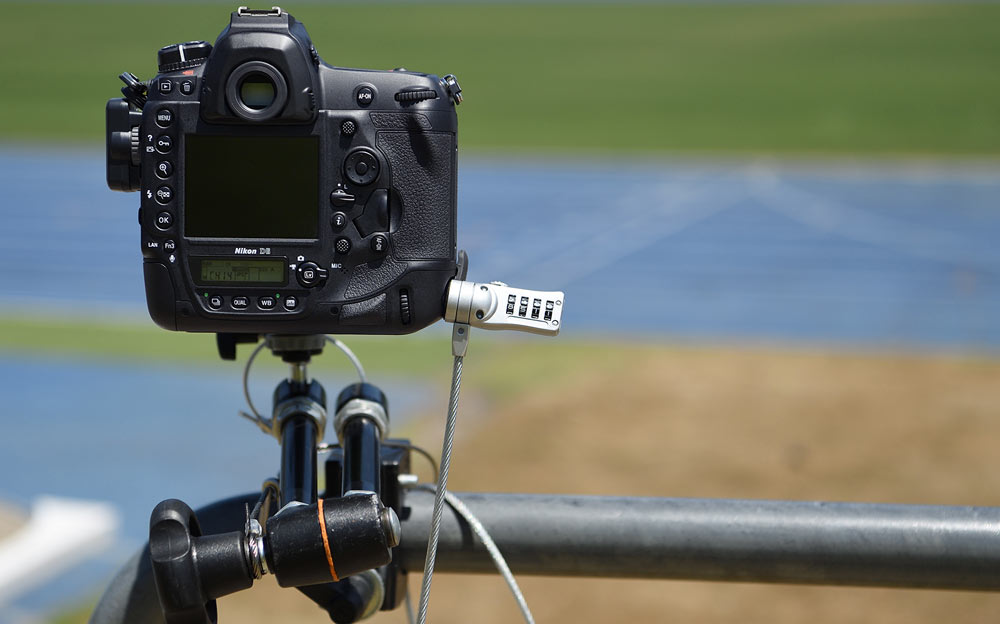 Kensington Anti-Theft Lock compatible.
The D6 features a pro-grade Kensington® Security Slot to keep your camera safe and prevent theft in remote shooting situations.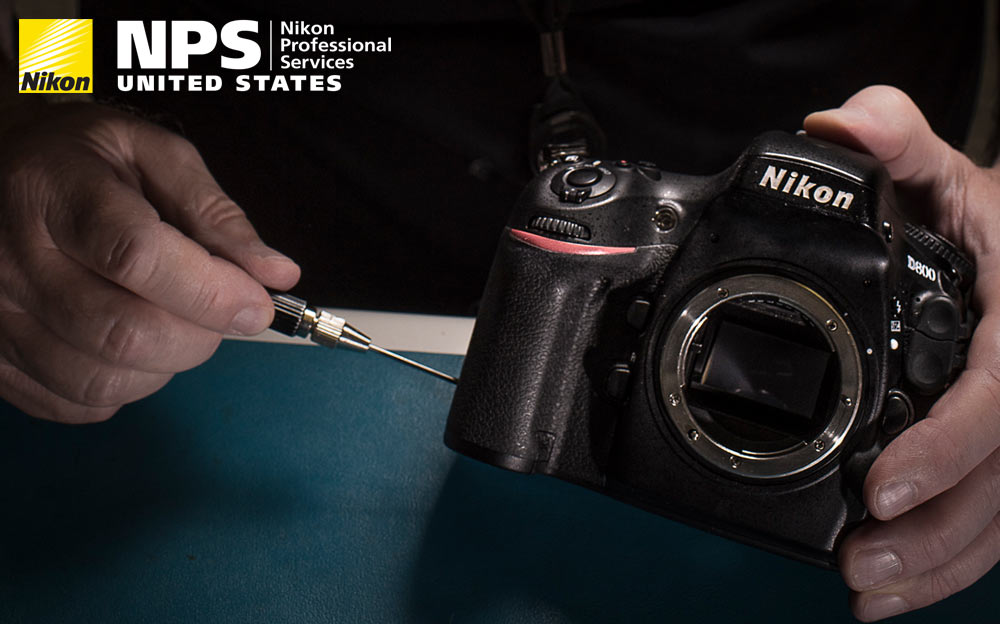 Global support for NPS professionals.
Nikon Professional Services (NPS) offers dependable service and dedicated support to pros that make their living from the images they capture with Nikon products. NPS keeps its members shooting with certainty, ease and a feeling of security that comes with dedicated support.