Description
Tiny has never been a bigger deal.
Meet the Z series mirrorless camera for the rest of us. Insanely small. Tough. Dead simple to use. Connected to your phone. Ready to transform you into a pro-caliber creator. Your followers won't know what hit 'em.
Creativity comes full circle.
A bigger mount. What a bright idea.
Z 50 is designed around Nikon's revolutionary Z mount, the widest lens mount of any comparable camera system. A wider mount means more light, and more light means more of everything good—sharpness, contrast, focusing speed, low light performance and image quality.
It's your story. Tell it beautifully.
4K Ultra HD and time-lapse, 1080p slow-motion, filters, effects and so much more.
Life's more fun in slow motion.
Turn an ordinary moment into an epic 120 FPS slow motion 1080p Full HD video, great for bending time, speed ramping and more.
Little but fierce.
Slim, sleek, rugged design for every adventure.
Your 'gram is going to it.
From camera to your followers in a snap.
Works
with your smartphone.
Built-in Wi-Fi® and Bluetooth make sharing a snap. Install Nikon's SnapBridge app, and your Apple® or Android™-powered phone becomes a powerful accessory for Z 50. Easily transfer photos and videos from the camera to your phone, and even use your phone as a remote monitor to to see what Z 50 sees, adjust camera settings, take pictures and record video.
Shines in low light.
With a 20.9MP DX CMOS sensor, a robust EXPEED 6 engine and the light-gathering advantages of the wider Z mount, photos and videos shot in low light look clean and professional.
See for your selfie.
Flip down the LCD screen to activate Self Portrait Mode—perfect for taking selfies and for vlogging.
Reach farther. Do more.
Tech Specs
Approx. Dimensions (Diameter x Length)
A telephoto lens gives you more than just zoom power. Telephoto lenses are great for portraits—they render faces naturally without distortion. They make your subject stand out against a soft, blurry background. They let you fill the frame with interesting compositions. And, yes, they also let you get closer to the action—wildlife, sports, concerts, events and more. The NIKKOR Z DX 50-250mm f/4.5-6.3 VR delivers compact, lightweight telephoto capabilities for Z series cameras. Fast, accurate and nearly silent, it's equally adept at videos and stills. As a second lens alongside the NIKKOR Z DX 16-50mm f/3.5-6.3 VR, you can cover just about any shooting situation.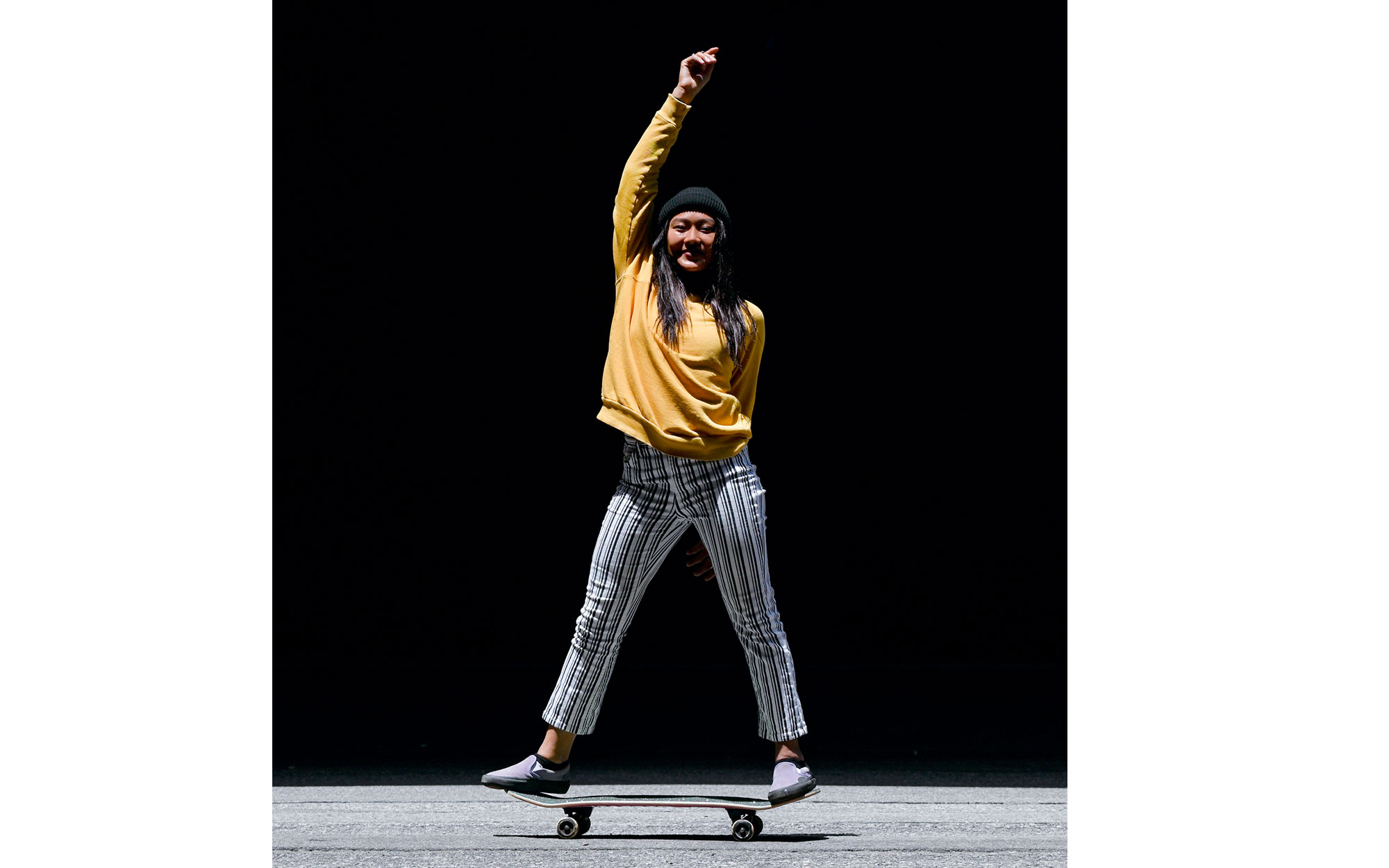 Powerful Image Stabilization
At telephoto distances, the smallest camera movements can blur a photo. Video is even less forgiving—we're all familiar with shaky smartphone videos. The NIKKOR Z DX 50-250mm f/4.5-6.3 VR has the most effective Vibration Reduction (VR) image stabilization system of any NIKKOR yet, up to 5 stops*! Your videos will be rock-steady, and your telephoto photos will be sharp and clear.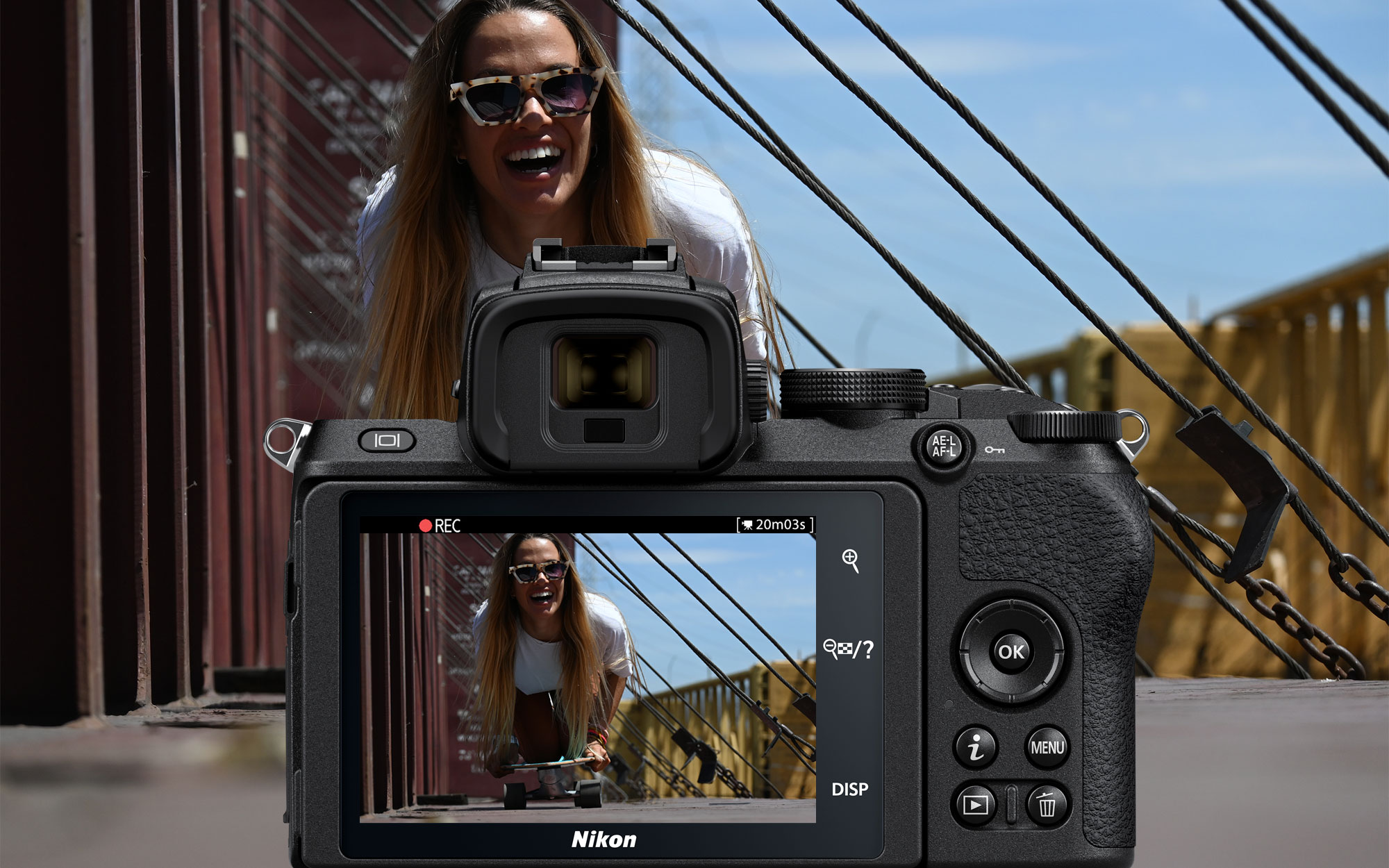 Professional-Looking Videos
Telephoto lenses are the best way to get cinematic close-ups and shallow depth of field in your videos. Like high-end cinema lenses, the NIKKOR Z DX 50-250mm f/4.5-6.3 VR is designed to suppress focus breathing—a common occurrence with smartphones that makes videos look amateurish. And both its focusing ring and control ring are virtually silent, so you won't hear any camera noises during recording.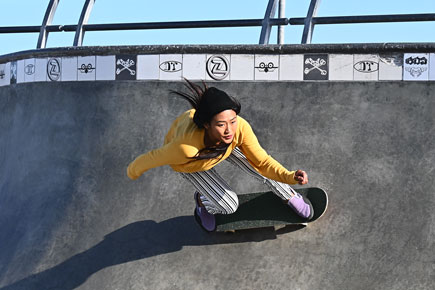 Precision Autofocus
The NIKKOR Z DX 50-250mm f/4.5-6.3 VR uses a blazing fast, nearly silent stepping motor for autofocus, and it performs brilliantly with Z series' Eye AF to keep the focus right where you want it.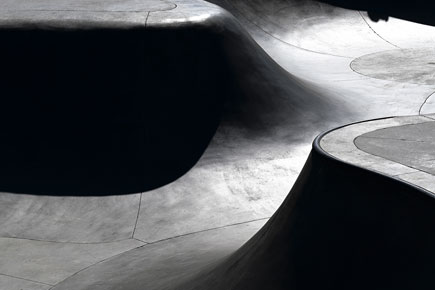 High Contrast
An Extra-low Dispersion (ED) glass lens element reduces color defects and glare for sharper, clearer images with outstanding contrast.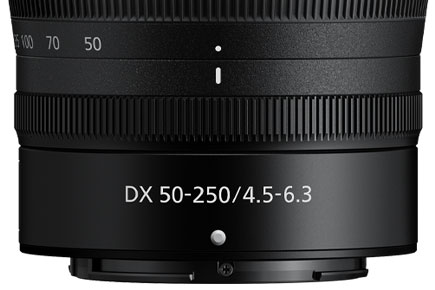 Customized Control
Assign your favorite function to the control ring—aperture control (great for iris transitions during video recording), ISO adjustments, exposure compensation or manual focus.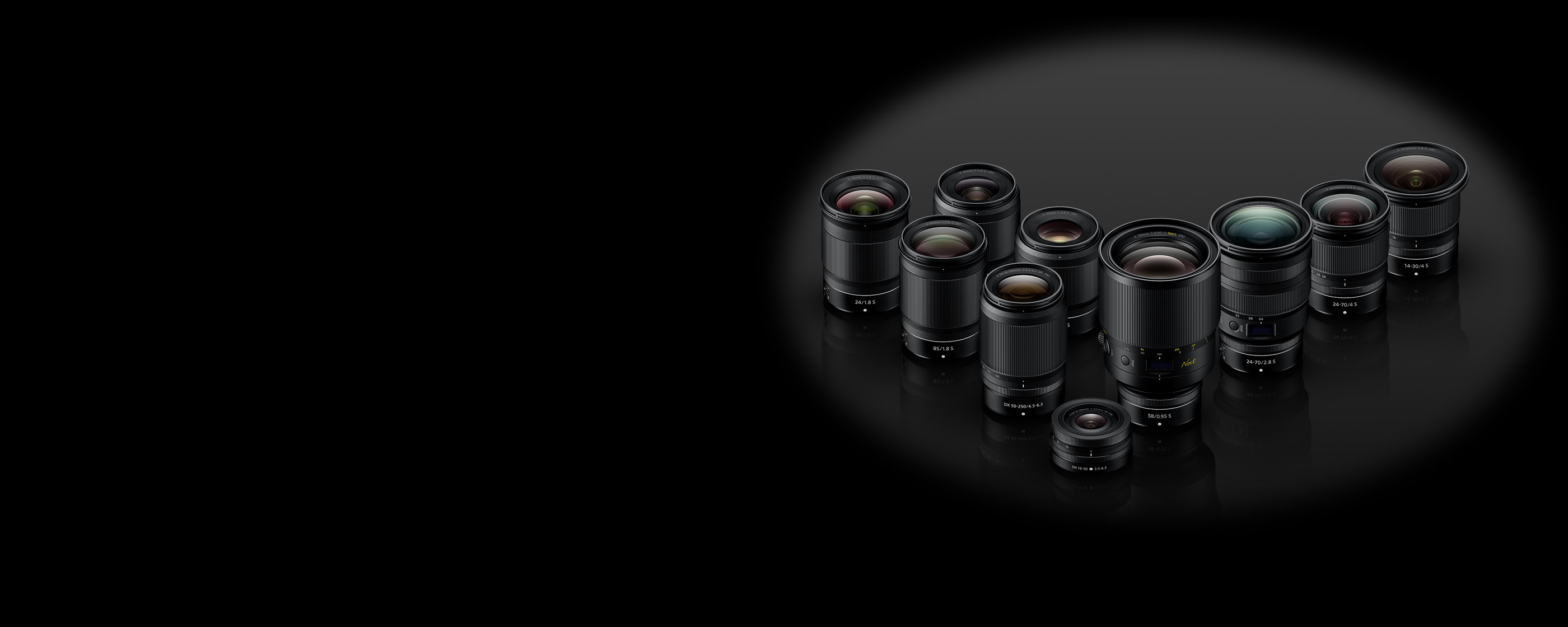 Technology
Stepping Motor

NIKKOR Z lenses use a stepping motor for fast, accurate, smooth, quiet autofocus with reduced wobbling. This quiet drive system makes the lenses ideal for use when shooting video.

Electromagnetic Diaphragm Mechanism

An electromagnetic diaphragm mechanism in the lens barrel provides highly accurate electronic diaphragm or aperture blade control when using auto exposure during continuous shooting. With conventional D/G type lenses, the diaphragm blades are operated by mechanical linkage levers.

ED (Extra-Low Dispersion) Glass

An optical glass developed by Nikon that is used with normal optical glass in telephoto lenses to obtain optimum correction of chromatic aberrations.

IF Lens

A NIKKOR lens in which only the internal lens group shifts during focusing. Thus, IF NIKKOR does not change in size during AF operation, allowing for compact, lightweight lenses capable of closer focusing distances. These lenses will be designated with the abbreviation IF on the lens barrel.

Super Integrated Coating

Nikon Super Integrated Coating is Nikon's term for its multilayer coating of the optical elements in NIKKOR lenses.

Vibration Reduction

A Nikon in-lens technology that improves image stability by automatically compensating for camera shake. Lenses that offer VR will feature the abbreviation VR on the lens barrel.
Chic ergonomic.
Form and function in complete harmony.
COMFORTABLE VIEWING
Electronic Viewfinder is slightly extended for a more comfortable glare-free fit against your eye.
Oh, what a view

finder.
Feast your eyes on Z 50's stunning high-resolution Electronic Viewfinder (EVF). It activates when you bring the camera to your eye, and it shows you exactly how your photos and videos will look—preview Creative Picture Modes, filters, effects and camera settings in real time.
Z mount. One size fits all.
Your lens collection can grow with your creative aspirations. Z 50 works with all the cutting-edge NIKKOR Z lenses and approx. 360 compatible DSLR lenses (with the optional Mount Adapter FTZ).
Your camera, your style.
Customize your Z 50 to match your one-of-a-kind style with one of four newly designed camera bags.
± WI-FI COMPATIBILITY
This camera's built-in Wi-Fi® capability can only be used with a compatible iPhone®, iPad®, and/or iPod touch® or smart devices running on the Android™ operating system. The Nikon SnapBridge application must be installed on the device before it can be used with this camera.
Using the SnapBridge App
System Requirements
Android 5.0 or later, 6.0.1 or later, 7.0 or later, 8.0 or later, 9.0
iOS 9.3, iOS 10.3, iOS 11, iOS 11.4, iOS 12.4
A device with Bluetooth 4.0 or later (i.e., a device that supports Bluetooth Smart Ready/Low Energy) is required.
Updating to Version 2.6
Images downloaded to the smart device with version 1.x will no longer be displayed in the Gallery after you upgrade to version 2, but can be viewed in the "Photos" app provided with the smart device.
Make sure your camera's firmware is updated to the current.
Compatible cameras:
D500, D7500, D5600, D3500, D3400, D850
Z 50, Z 7, Z 6
COOLPIX W150, A1000, A900, A300, B700, B600, B500, P1000, W100, W300
KeyMission 80
Compatible devices are those capable of acquiring location information and those that support BLE (iPhone® 5S and later, iPad® 5th Generation and later, iPod touch® 5th Generation and later, iPhone X or later).