Description
The Samsung 49NU7100 49″ UHD 4K Smart TV
49″ UHD 4K Smart TV NU7100 Series 7, 4 Ticks
UA49NU7100KXXS
4K UHD. Get connected, be delighted.
Give your content next level clarity with the 2018 NU7100 4K UHD TV. With up to 4 times the resolution of Full HD TV, the NU7100 is a clear choice to upgrade your TV viewing experience.*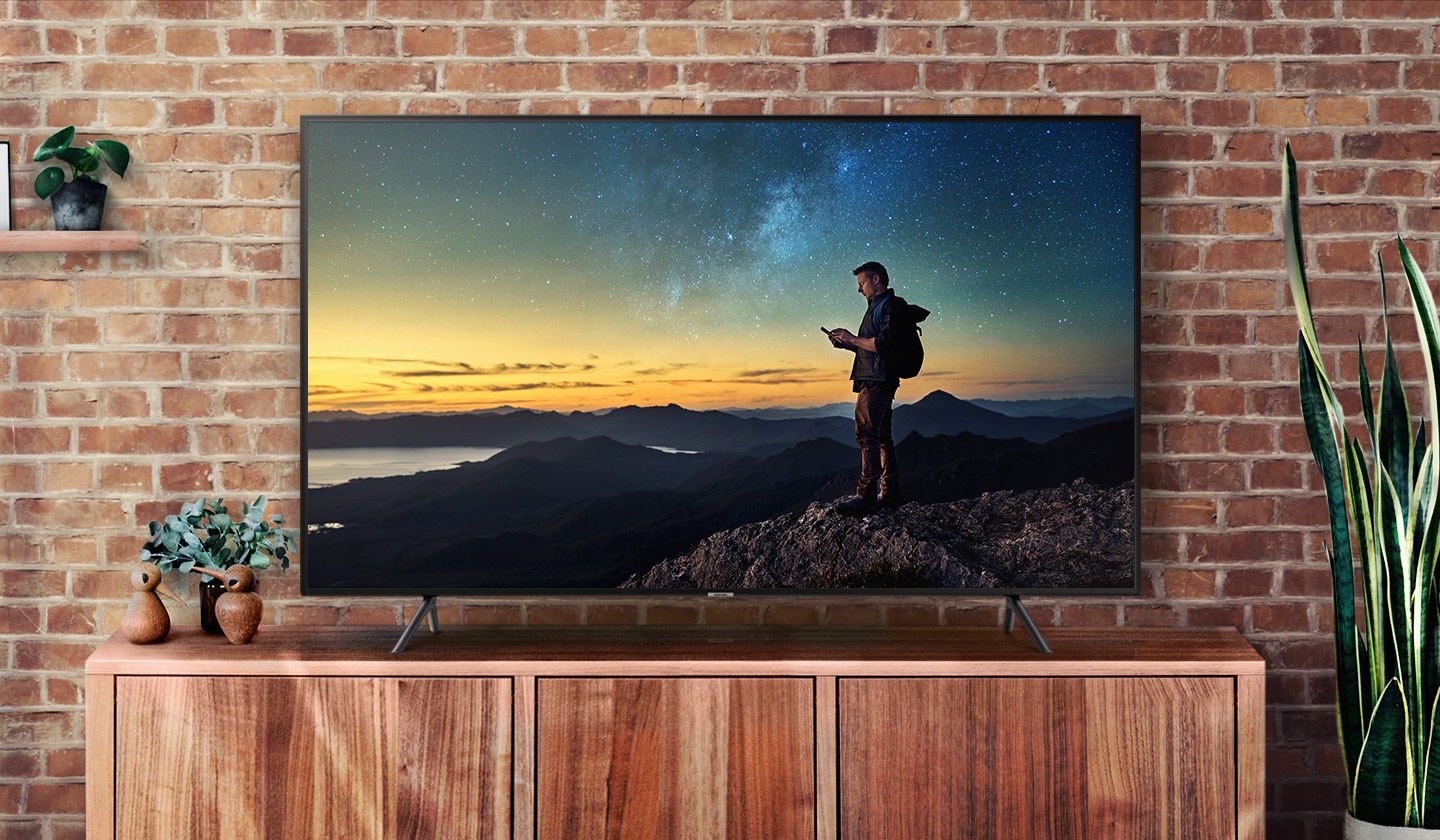 Screen image simulated. *Picture quality of upscaled content may vary depending on source content. Picture quality of lower-resolution video will not reach 4K quality.
4K resolution
Enjoy sharp, crisp images on a true 4K TV. With 4x more pixels than Samsung Full HD TV, you can see even the small details in each scene.*
Screen image simulated for illustrative purposes. *Four times the pixels when compared to 2017 Samsung 32″ M550 FHD TV.
HDR, see more details
Watch HDR content with superb clarity and detailed colour expression. Samsung 4K TV helps bring accurate detail to bright and dark scenes.*
Screen image simulated for illustrative purposes. *High Dynamic Range content required.
PurColour
Watch your favourite content with colours engineered to deliver details almost as crisp as the real thing, and enjoy an amazing viewing experience.
Screen image simulated.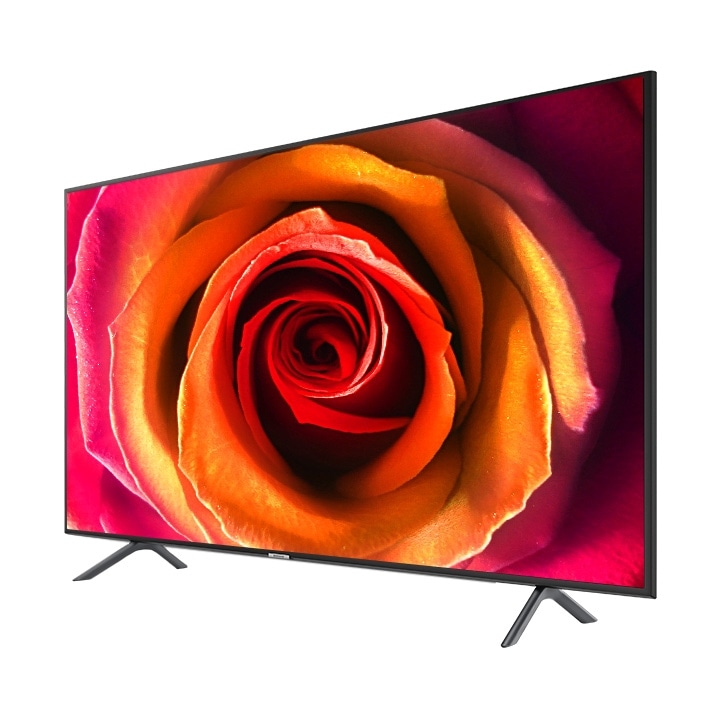 UHD Dimming
Enjoy colour, sharpness and contrast levels optimised for your viewing. UHD Dimming divides and processes the screen into small blocks to help you see the more precise details.
Screen images simulated for illustrative purposes.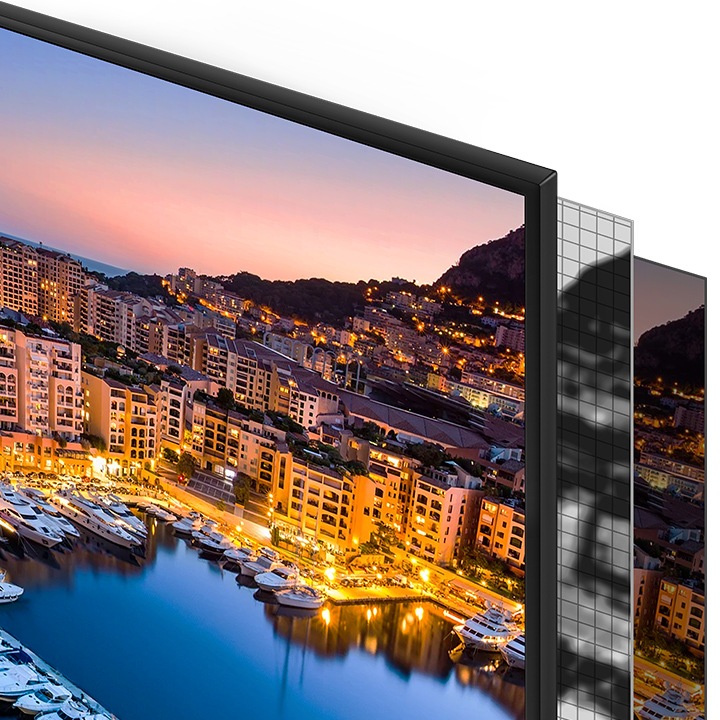 Big moments need a big screen
Enjoy entertainment on an extreme scale. Discover a breathtaking cinematic experience with an enhanced level of immersion that helps you feel like you're part of the game. With vivid colours and precise details on our large screens, you can't help but see more.
Slim and stylish in your space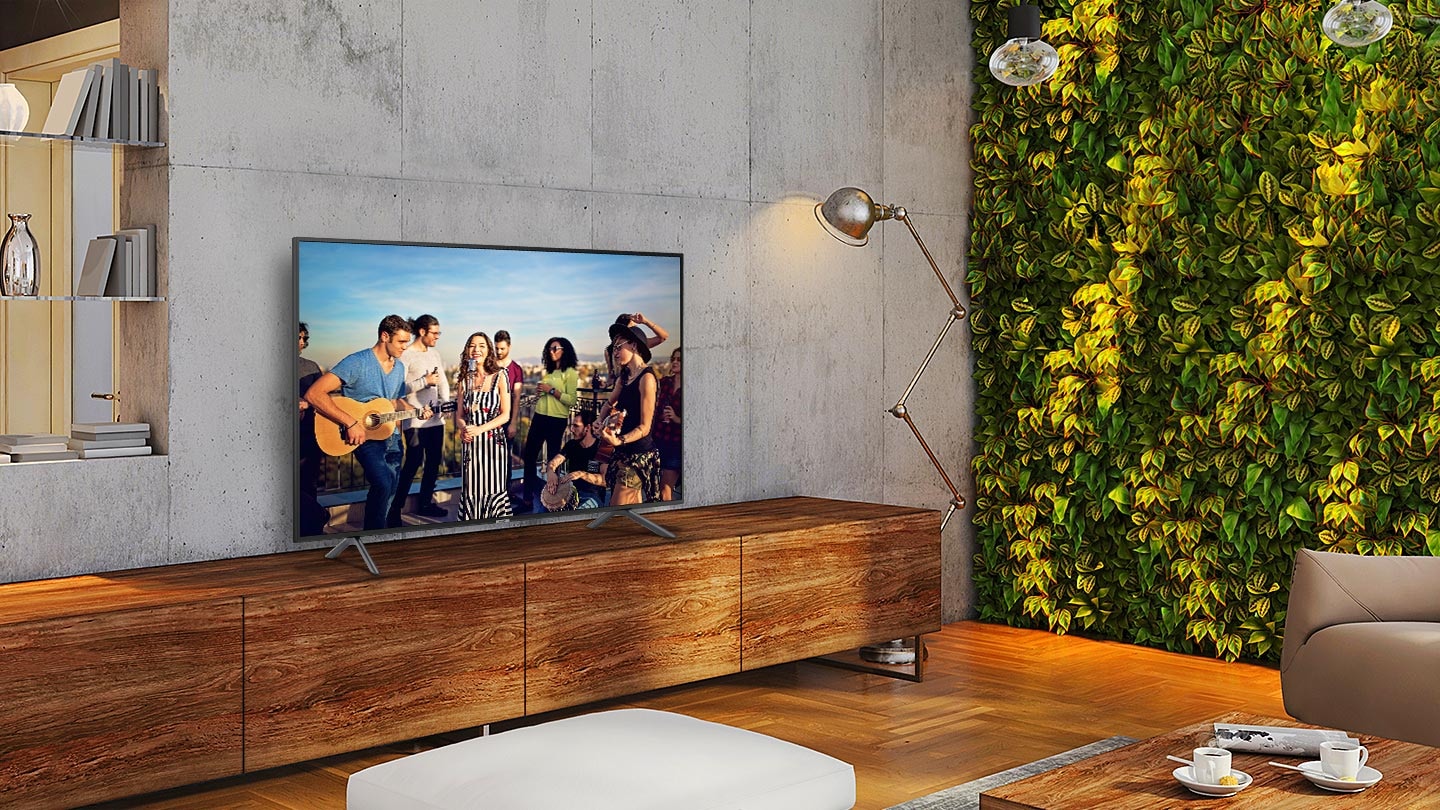 Slim Design
Modern and polished, the sleek design can naturally fill the contours of your space.
An intelligent way to enjoy smart TV
Find your entertainment the easy way. Control your devices with a simple hub to help you search less, and watch more. Enjoying TV has never been so easy!*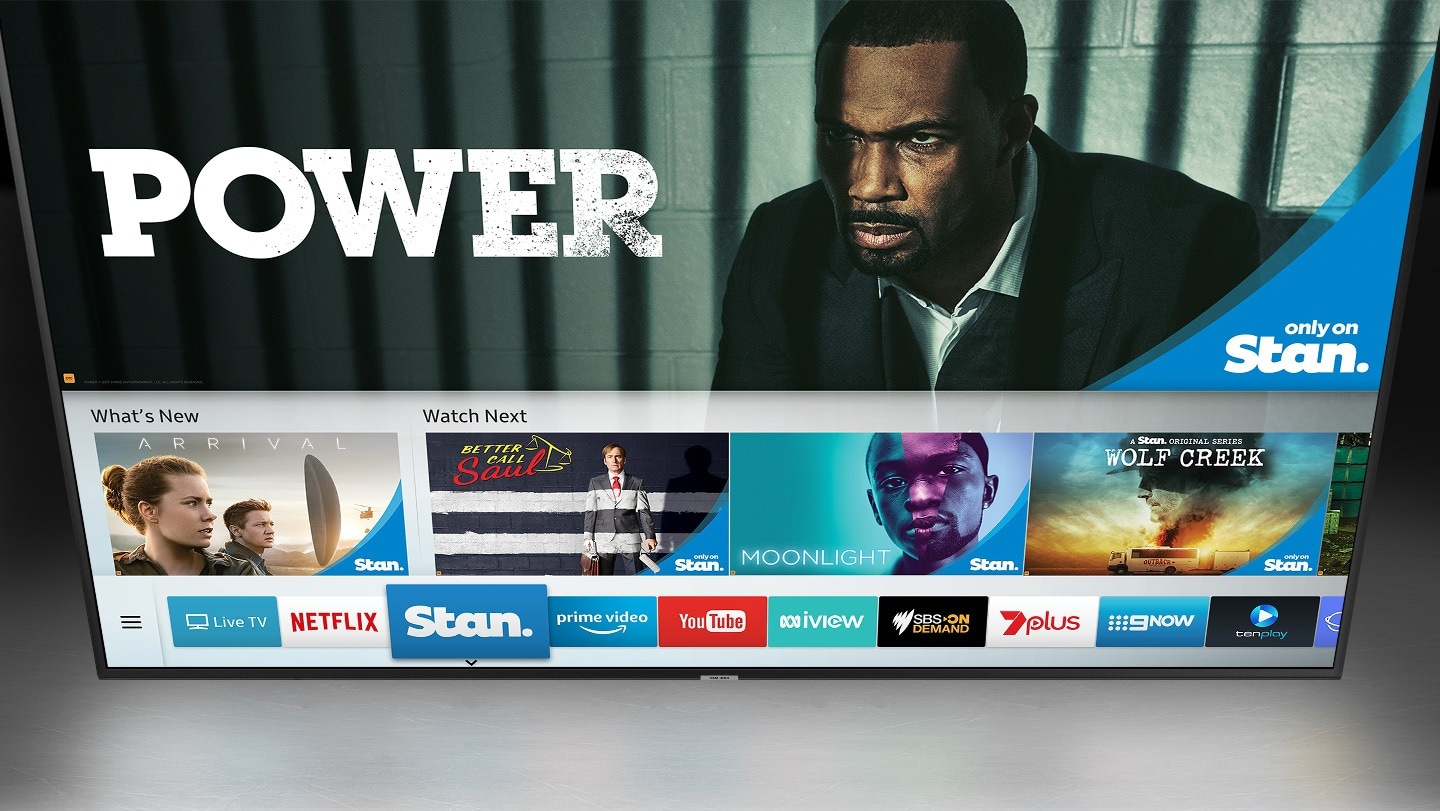 Screen images simulated for illustration purposes only. *Apps and services are subject to change without notice. Internet connection required. Data, subscription and other charges may apply.
Freeview Plus
Don't miss an episode. Freeview Plus* lets you browse and choose free-to-air and catch-up TV shows from the one handy place, set reminders for favourite programs and receive recommendations. Simply press the green button on your remote control and get watching.
Screen images simulated for illustration purposes only. *Freeview Plus uses HbbTV technology which combines broadcast and broadband. Internet connection is required. Data usage charges and conditions apply.
Steam Link
Enjoy your high-speed PC games on the TV via Steam Link. Play favourite PC games on a big screen and amplify your fun.*
Screen image simulated. *Internet connection required. A wired connection is recommended for best performance.
3,840 x 2,160

Resolution

UHD Engine

Video

YES

HDR (High Dynamic Range)

Smart

Samsung SMART TV